"I'm not afraid of storms, for I'm learning how to sail my ship." – Louisa May Alcott
Summer is almost here and that means celebrating at water's edges, enjoying the lakes, oceans and rivers all around.  For all new parents, the newest free pattern in our Scrub-A-Dub Club is a perfect gift for those water lovers  – check out the Sailboat Baby Cloth.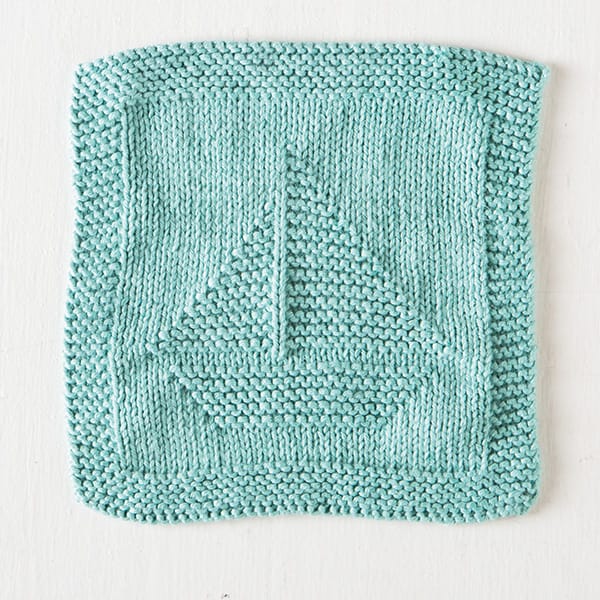 Pamper your little one with this sweet cloth. The third in a year-long series, the Sailboat Baby Cloth uses ultra soft Comfy yarn and a simple texture of knits and purls to create a fun sailboat with a seed stitch border. Designed by Jenny Williams, this is perfect as a gift for new parents and only 1 skein of Comfy Sport is enough to make 2 cloths. Comfy Sport is soft enough for the most sensitive skin and we recommend the color Sea Foam to imitate the ocean waves, as we did in the sample. And don't forget, the Heart Baby Cloth and the Butterfly Baby Cloth, the previous 2 in this series, are a great companion gifts.
Be sure to download this lovely pattern at the links below – and check back here each week to see the club pattern.