Are you a summer baby? If you were born under the sign of the crab, the sixth pattern in our free year long Zodiac Dishcloth series is perfect for you! Check out the great Cancer Dishcloth by Beth Major.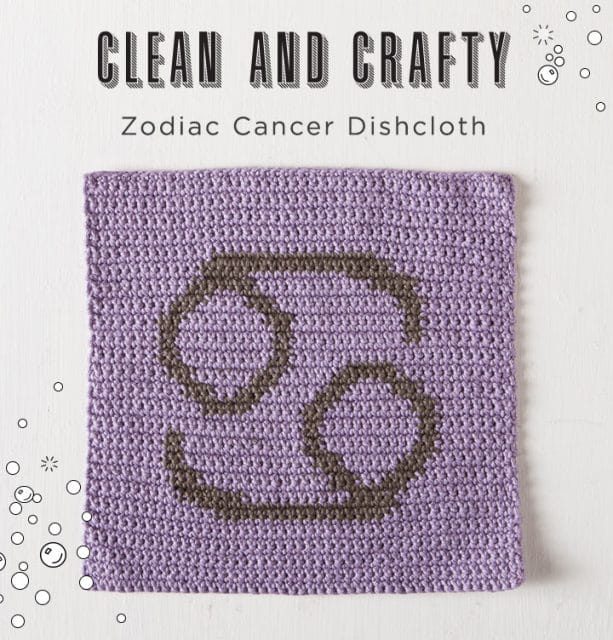 Cancer Sign Characteristics: Emotion, Diplomatic, Intensity, Impulsive, Selective. Difficulty letting go. Often feels the target of sabotage from others. Highly imaginative and emotional. Very intuitive. Follows senses rather than physical evidence. Imagines problems where there are none, therefor tends to worry without cause. Gifted with instinct and creativity. – from What's Your Star Sign?
Using crochet colorwork or tapestry crochet, each cloth in this series features a specific Zodiac design pattern in a fully charted format. This soft and washable dishcloth was crocheted in CotLin, using Whisper for the main color to represent the soft and delicate purple of Alexandrite. associated with Cancer, and  features the typical Cancer symbol in the middle.
Haven't tried out colorwork crochet yet? You're in luck – we have a tutorial video to get you started!

Be sure to download this lovely pattern at the links below – and check back here each week to see the newest pattern.