Turn your face to the sun and the shadows fall behind you.. – Unknown
Happy Friday! We are holding on to our last rays of sunshine here in the Pacific Northwest as fall sets in so why not a pretty washcloth reminding us of days gone by? The newest member of the Scrub-A-Dub club is the gorgeous free Cabled Sunburst Washcloth pattern.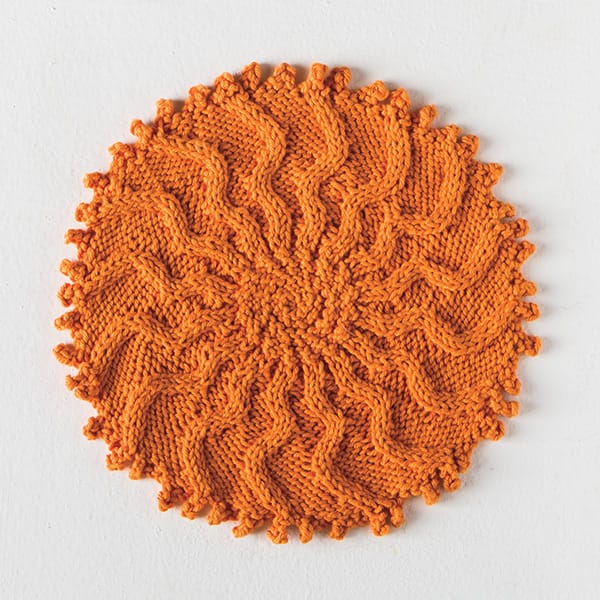 Filled with zig-zagging cables (and faux cables) on a background of purl stitches, Kendra Nitta's pattern is the perfect project to brighten up your kitchen or bathroom. Worked in the round, it starts on the outside with a picot cast on and worked inwards in a beautiful zigzag cable pattern. It's a great project for knitters looking to expand their knowledge or for experienced knitters looking get some cabling practice in. Knit it up in Dishie and you can celebrate the sun even during the greyest of grey winter days.
Be sure to download this lovely pattern at the links below – and check back here each week to see the newest pattern.