Here at Knit Picks we've been challenged to design dishcloths for the 52 weeks of dishcloths – fun free patterns in a wonderful collection.  This week it was my turn.  I've always leaned toward texture, and this time was no different!  It's a combination of simple stitches that creates wonderful texture and delicious color.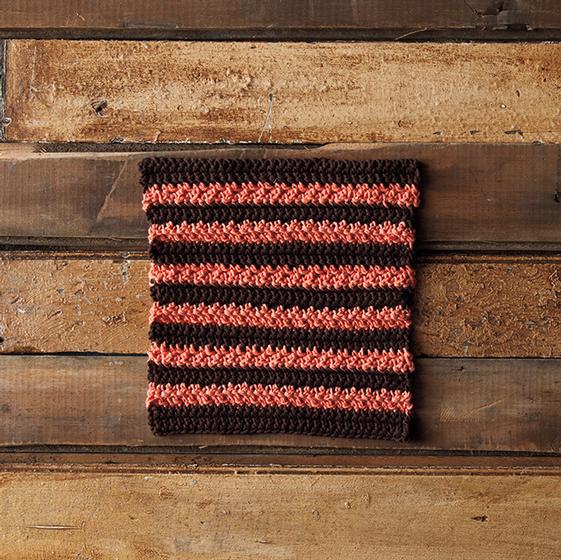 When I finished crocheting it, I tried to come up with a name (for me sometimes that's the hardest part!) Anyway, I realized that the coral color (Conch Dishie) reminded me of the ribbon candy my grandmother used to give me when I was a kid. So with fond memories, I share this pattern with you!
Download the pattern here!
And check out the rest of the collection so far: