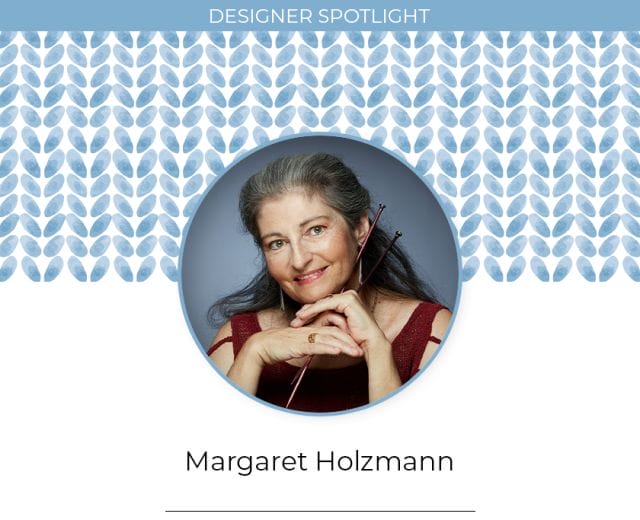 Margaret Holzmann likes to design and knit the BIG things: blankets, throws and sweaters.
She uses these larger items as a canvas for colorwork, shapes, and texture. She excels at construction techniques, the geometry of knitting, and color theory. Following a career as an engineer at Bell Labs and Jet Propulsion Laboratory, she is now a full-time knit designer living in Monrovia, California, and her patterns have appeared in multiple knitting publications.
Read more about Margaret Holzmann on her website theknitwit.org. If you're an aspiring designer you'll want to check out her advice on asking for yarn support, how tos on writing an arts & crafts book, and her thoughts on self-publishing verses big publishers, all available on her blog.
During the stay-at-home orders of 2020, Margaret released the "Safe at Home Blanket". The overwhelming positive response to the #safeathomeblanket pattern led to a very popular Facebook KAL/CAL. The pattern can also be found on Ravelry. We think this blanket would be perfect for Brava Worsted!
Knit Pick Patterns by Margaret Holzmann
We feature multiple patterns by Ms. Holzmann, including the Makin Waves Vest, the Townscape Pillow, and the Xcellent Shawl. More of her patterns can be found at Knit Picks.
We HEART getting to know talented designers and sharing them with you. We will feature new designers with you each month and hope you find crafty inspiration in their art. If there are designers you love and think we should love too, feel free to add their name and handle in the comments so we can follow-up.