Creating the dishcloth patterns over the last 10 months for the 52 Weeks of Dishcloths has been fun and a challenge for me. I decided experiment with new stitches whether it be knit or crochet. I also have always loved texture, especially 3D texture. The Dancing Shells Dishcloth, made with Dishie, was the perfect choice for a new look in crochet!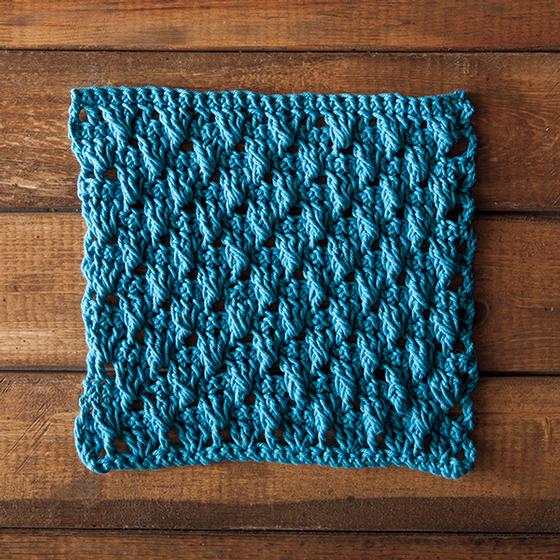 The shells are wrapped around the dc post two rows below. This causes each double crochet in the shell to stack on top of the other.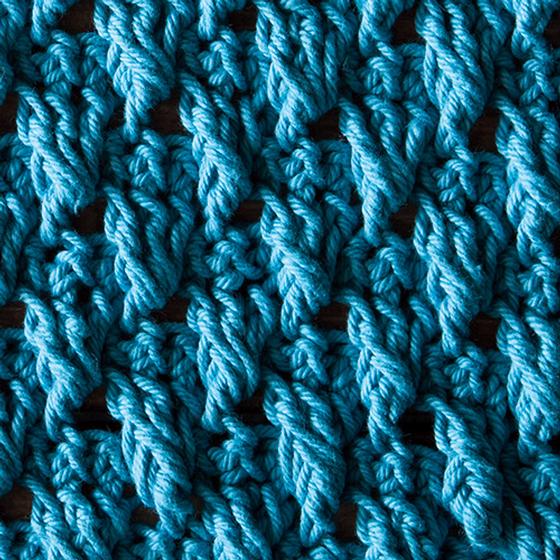 As you can see, the shells pop out on the dishcloth.  This gives you extra scrubbing power! Creating this dishcloth has benefits two-fold: It's cool looking texture creates a dramatic touch to your kitchen and it's functional!