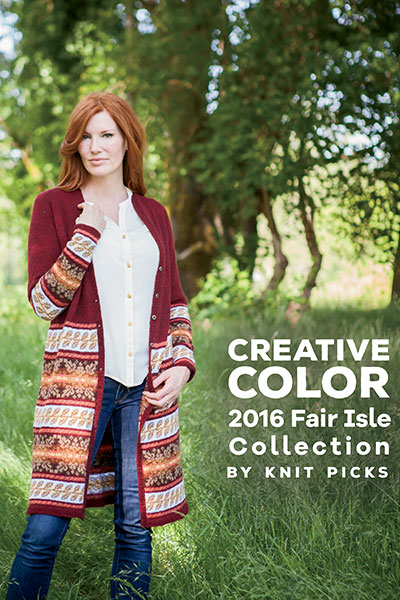 Crazy for colorwork? Say "hellooooo!" to our new 2016 Fair Isle collection: Creative Color! This collection is an explosion of gorgeous autumnal jewel-tones, impressive motifs and utterly wearable knits. Newcomers to Fair Isle can try their hand at one of the classic accessories while experienced knitters have plenty of intricate sweaters to choose from for their next knitting challenge. Today we'll be looking at three of the stunning pullovers from this brand new collection.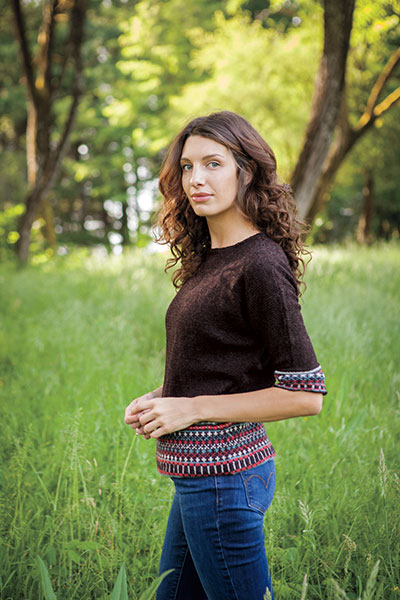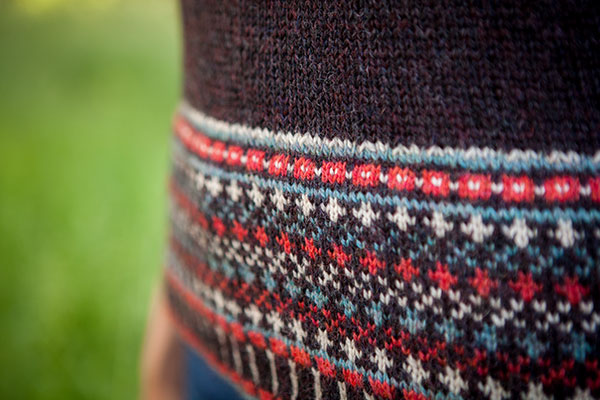 First up, the beginner friendly Stylized Sweater! We absolutely fell in love with the unique shape and modern color palette of this pullover. The Stylized Sweater is basically seamless with bat-wing sleeves created when you knit the sleeves at the same time as the body of the piece. The geometric shapes of the colorful hem and sleeve accents are the perfect contrast to the solid-colored body and sleeves of this fun design.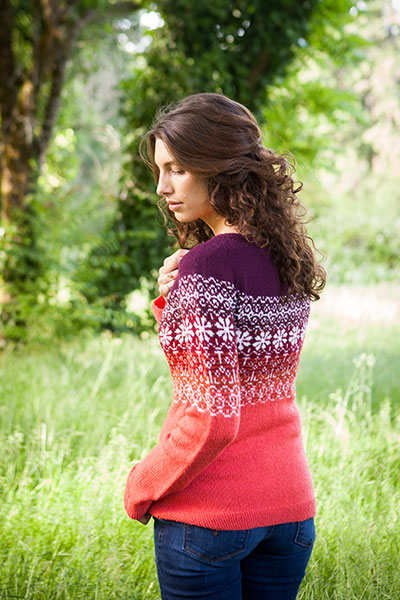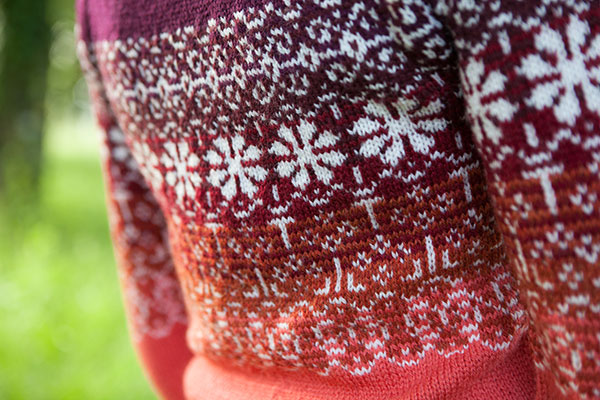 Next up is the oh-so-cheerful Happily Sweater. This gorgeous gradient sweater includes shaping for the perfect fit with a classic fair isle design. Shifting colors transition from Conch to Regal as you knit your way through the band of Fair Isle for a truly subtle yet stunning effect. Not crazy about blazing sunset colors? This sweater would look equally stunning in cool blues, vibrant greens or monochromatic blacks and greys for a super graphic take on fair isle.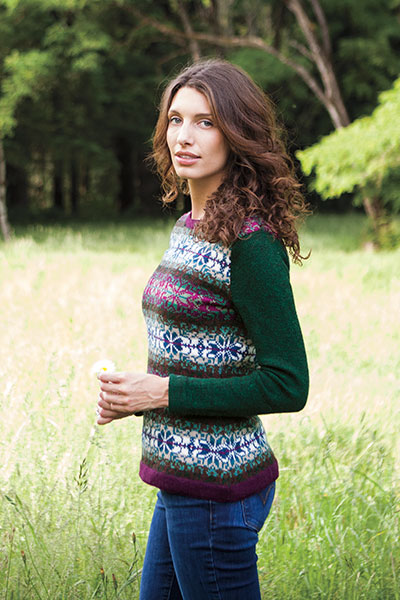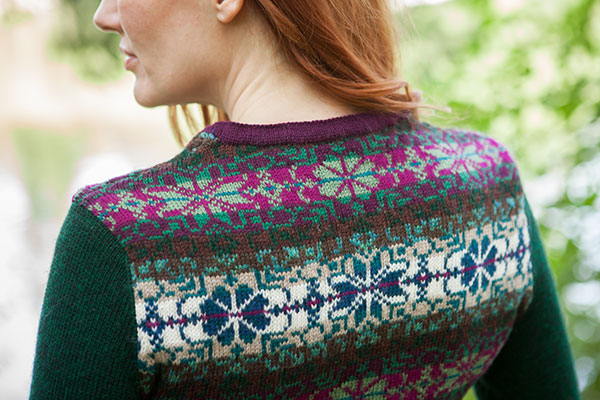 Lastly, the Carivel Colorblock sweater is a simple crew shape with beautiful, deep jewel-tone motifs on the main body. The solid sleeves paired with the intricately patterned body make this piece look like two layered together for a fun take on a classic sweater. Thoughtfully folded hem, collar and cuffs finish the openings with crisp edges that won't stretch or distort with wear. The Carivel is a sweater that will stand the test of time and become an instant wardrobe staple.
Creative Color has something for everyone, whether you're a beginner, eager to try start with your first colorwork hat or a seasoned pro, ready to launch into your next fair isle epic. Palette is featured in all the patterns in this collection and the extensive range of colors means you'll literally have a rainbow of yarn to choose from for your very own sweater!
Save