Chroma Twist is here and we have some stellar free patterns and projects ready for your hooks and needles!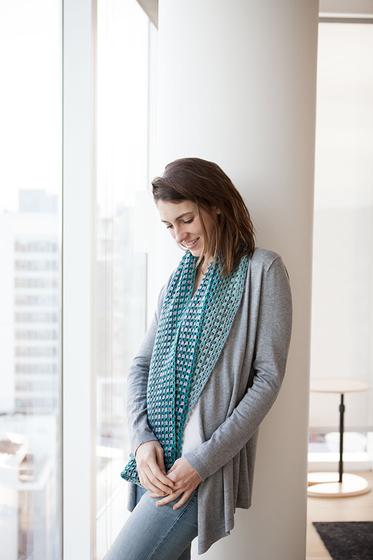 I have a new pattern out in the new Chroma Twist Fingering yarn! The free Chromatic Granny Stripe Cowl has alternating rows of Surf's Up and Weather Vane for a perfectly wrappable cowl. I loved working on this project and wear it every time the office drops into the chillier temperatures. Each row has a beautiful, slow gradation that is simply stunning! Now that this one is off my hook I would love to whip another up in a completely different colorway, perhaps Red Velvet and Lupine?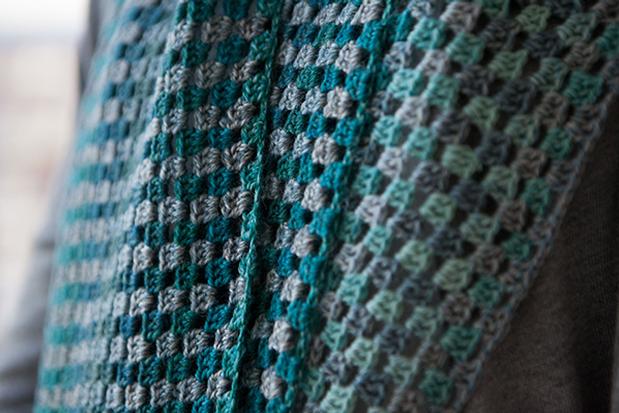 To celebrate this new yarn we decided to reknit an older slipper pattern in the Chroma Twist Bulky. The free Chunky Slipper Pattern is a fun, super fast project that uses up just one of the Bulky hanks. I've knit both these versions and wear the Weather Vane (above) version around the house every day and sent the second pair in Sand Piper (below) to a friend in Germany for Christmas. I love that each slipper in a pair are "fraternal twins" meaning that you don't wind up with identical slippers!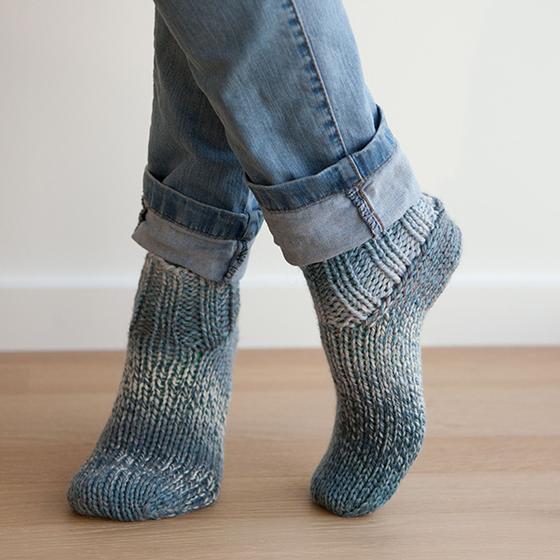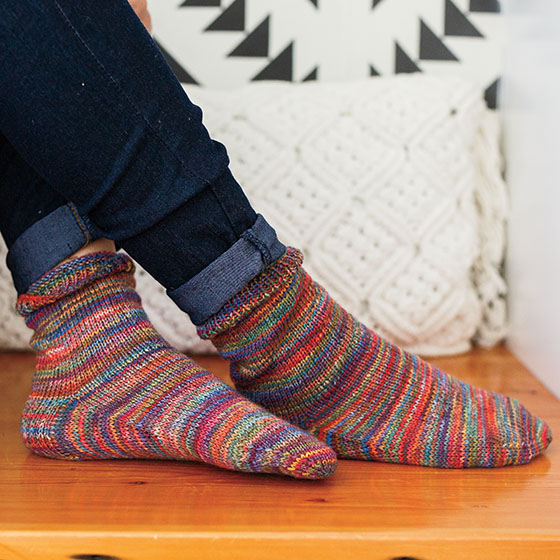 Stacey's free Do the Twist Socks celebrate the colorful color changes in each Chroma Twist Fingering hank! Just look at those colors! Each row is totally mesmerizing to knit as the colors slowly shift and each inch of yarn is different than the last. I like to say that it's all the joy from colorwork without all the work.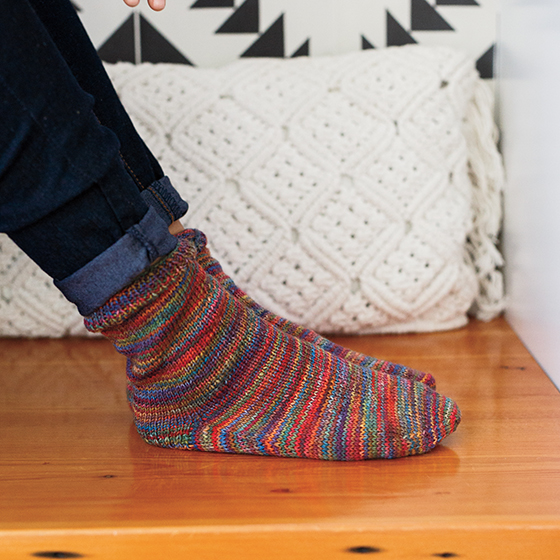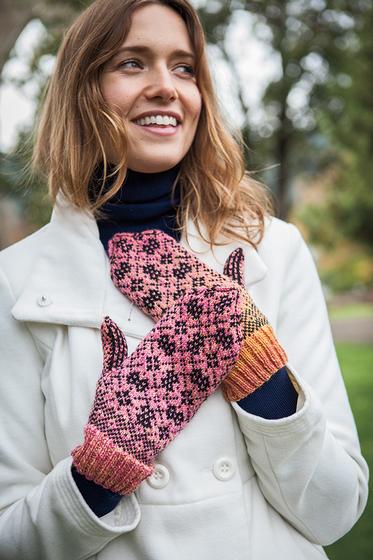 Lastly, the free Liliiflora Mittens pattern combines the fiery sunset shades of Chroma Twist Fingering Get Your Neon colorway with Stroll Black for a geometric, graphic pattern on these cozy mitts.  As with all the pair-based projects in Chroma Twist, each mitten is different!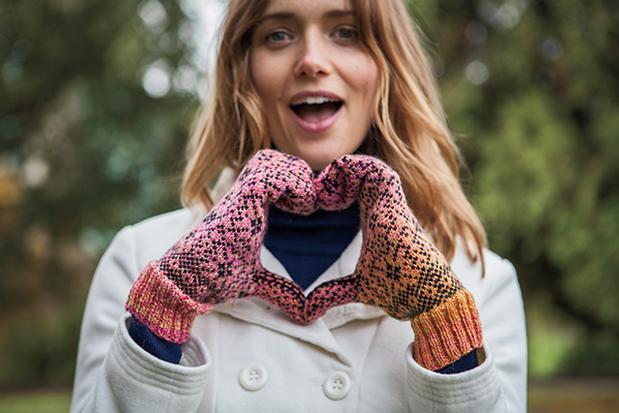 Both Chroma and Chroma Twist are made from Superwash Wool and Nylon meaning that they're machine washable and hard-wearing. Don't hesitate to grab a hank for your next project, weather it's a pair of socks, a hat or for a fuax-isle yoke in a sweater!
Save
Save
Save