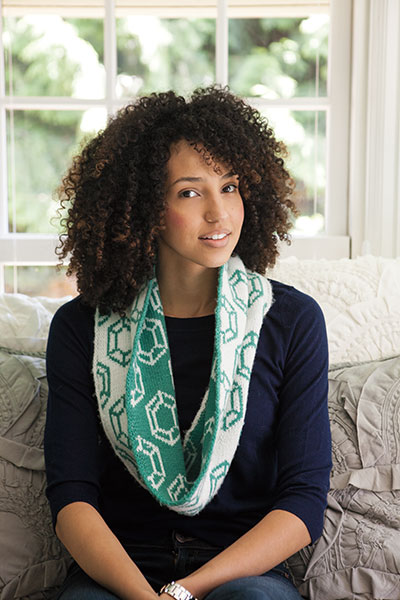 This month we're celebrating our love for Stroll with a 20% off sale all month! Stroll is our most wide-ranging yarn with six families to choose from so you can find the perfect yarn for each project. For traditional knits, reach for a ball of Stroll Tweed or grab a hank of Stroll Hand Painted for something bright and cheerful! If you're looking for some pattern inspiration during the sale, here are three of my favorite knits in Stroll to get you started!
Above, the Jewel Be So Cozy pattern in Stroll Sock White and Tranquil is so cute and graphic! I love the big jewel motifs (and the punny name), plus it's so easy to customize with different colors as an homage to gems like emeralds, garnets or amethysts. I can just imagine this pattern knit up in Stroll Glimmer for even more sparkle!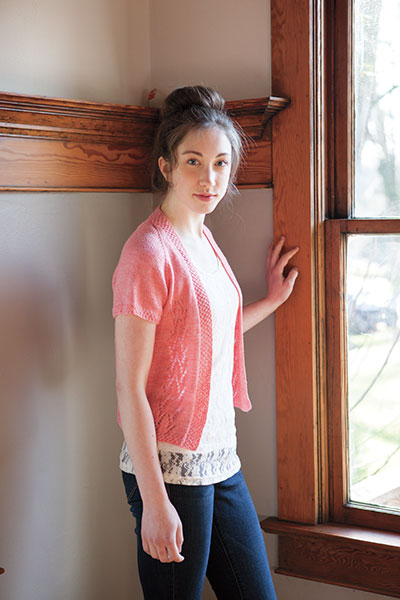 Requiring only three balls of Stroll Sock Dogwood Heather, the Strand Hill Lace Cardigan is a light-weight layer with just the right amount of lace as a delicate detail. I love the idea of knitting this up in a dark Stroll Tweed like Prussian Heather for a dramatic effect or even a super bright pop color like Pucker in Stroll Brights! It's so easy to move between any of the Stroll yarns for a project for drastically different styles with a single pattern.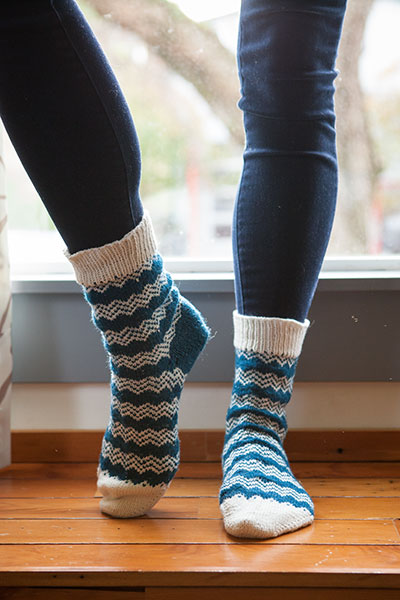 Lastly, Stroll is prefect for socks because it's machine washable and has a huge range of colors and dye effects for almost endless possibilities! The Endless Peaks Socks use Stroll Sock in White with sections of Stroll Glimmer in Peacock for an extra special sparkly effect. I would love to make a pair in Stroll Sock white with Stroll Tonal Pearlescent or Shale for super soft color effect between each stripe. So lovely!
Whether you want to make a baby sweater, a pair of socks for yourself a quick pair of fingerless mittens for a friend, Stroll might just be what you're looking for! Remember, it's on sale this month so make sure to add a ball or two to try it out or grab a bag full of your favorite color!