This month's sale is a bit extra special: ALL of our Bare yarns are 20% off. Did you know that we have an enormous selection of undyed yarns?
You can use them as they are, with all their natural beauty, or dye them yourself!
Personally, I recommend dabbling in dyeing with some food-safe Kool-Aid just to try it out, but you can dip all the way into the wonderful world of yarn dyeing with professional quality acid dyes if that's more your style.
But hey, that's not necessary if you like the look of pure, unbleached yarns on their own! Here are some projects knit up in Bare yarns, just as they come:
Calm Tide Cardigan by Kristen TenDyke uses Simply Cotton Organic Bare yarn, in worsted weight.
Vineyard Ruana by Megan Dial uses Bare Shimmer Bulky, which is 70% Baby Alpaca, 30% Mulberry Silk, and is only available as a Bare: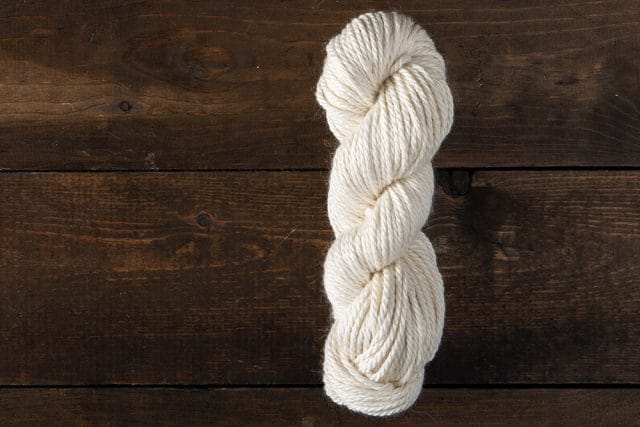 Bare Shimmer also comes in a luxurious lace weight!
Moreland Pullover by Triona Murphy, from our new baby knits collection, is in super-soft Bare Swish worsted weight yarn.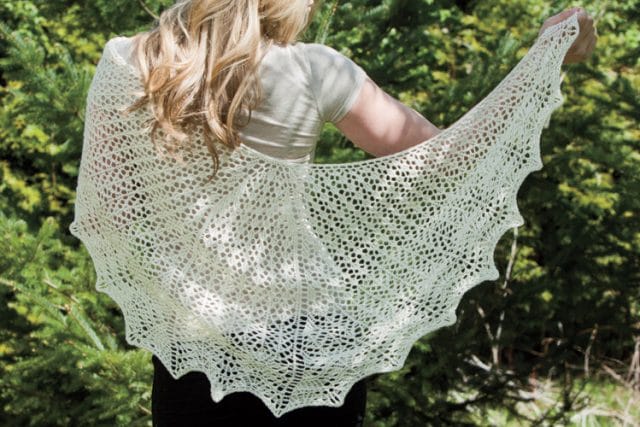 The Chione's Tears Shawl by Kathy Crowell is in Bare Gloss fingering weight.
Something you might not know is that we have a bunch of Bare yarns that aren't available in regular dyed yarn lines. Whether you want to experiment with dyeing them, or just knit or crochet beautiful, natural projects, you can play with different fibers and yarn types by exploring our Bare offerings!
One of our staff faves of these only-in-Bare yarns is Woodland Tweed, a so-soft merino/alpaca blend in Aran weight.
Some others include the new-ish DK weight Superwash Merino Twist, the luxurious, lace weight, merino/silk/cashmere Aristo, the fuzzy, alpaca-based, worsted weight Reverie, and Bare Hare, a fingering weight with angora! Browse all the Bares and find your faves!
Sale ends 4/30/19. Limited to stock on hand.