There's nothing quite like a handknit blanket to warm you up on a winter day. And they're even better when they're washable! That's why we have several blanket kits in our super-soft, sturdy acrylic Brava yarn.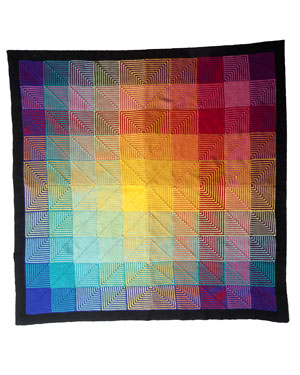 It's hard to go wrong with the Hue Shift afghan! This favorite blanket is available as kits in four colorways: Rainbow, Baby, Jewel, and Decor. It's a great choice for on-the-go blanket knitting, since it's worked modularly. The 50″square blanket works great as a couch throw or a picture-perfect picnic blanket.
If you like a little more commitment in a blanket knit, there are the Happy Place afghans. These cheerful, big blankets are worked in simple Intarsia designs depicting an undersea scene and a dense pine forest. At 60×72″, these are the right size for a twin bedspread, or a family-sized throw. Not to mention, they're super cute!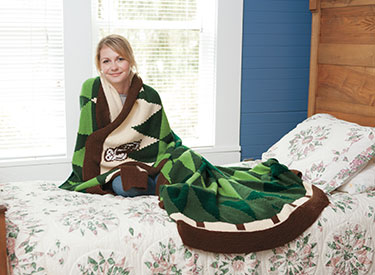 The best part is that we've done the hard part for you – picking colors and putting it all together. Afghans can be expensive projects, but when you buy kits you'll always get a discount. It's a win-win.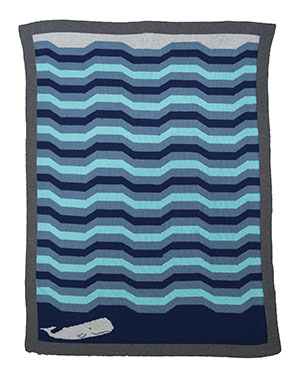 Kits always make great gifts, too. If you were looking for a last-minute gift for a knitter friend, how about a Brava blanket kit? Washable yarn, cheerful colors, exciting designs – it's the kind of gift any knitter would love to receive.