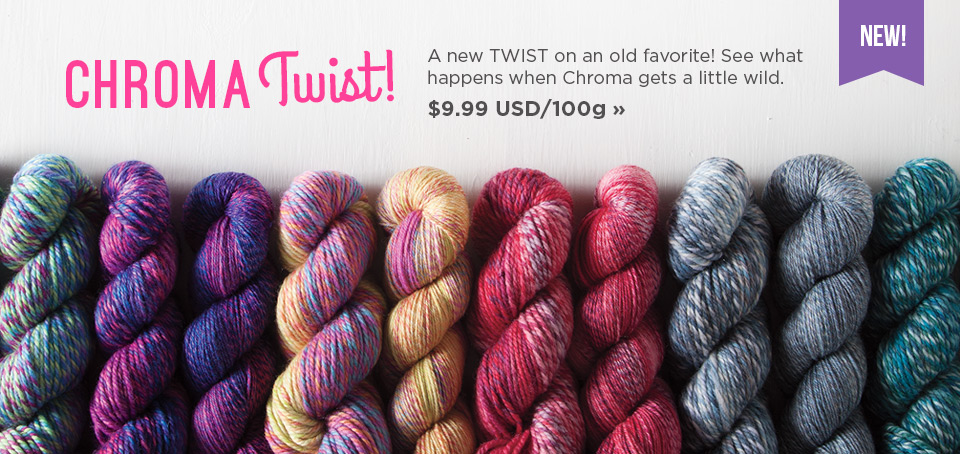 Introducing our brand new Chroma Twist yarn! Available in fingering and bulky weights, this yarn is perfect for accessories like socks, mittens, cowls, shawls and hats. Three strands of our existing Chroma colorways have been plied together for mesmerizing, shifting colors over our new 100g hanks. Each skein is unique as the plies twist together in a slightly different color order each time, and these colorways don't have repeats within each individual hank either.
We've been having so much fun mixing and matching colors as well as dreaming up projects that take advantage of the variation within each hank! Read on for free pattern inspiration with Chroma Twist Fingering!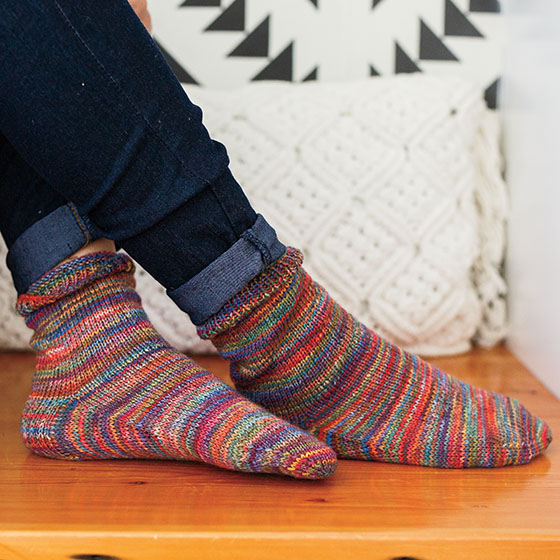 Stacey's Do The Twist Socks show off Chroma Twist Fingering's stunning shifting colors. A simple top down sock pattern, you can breeze through a pair and add a dash of color to your wardrobe.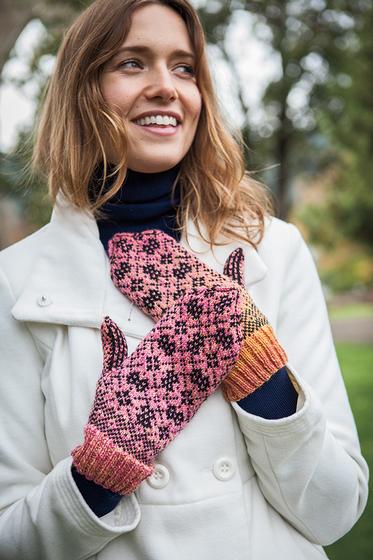 Knit in stranded colorwork from the cuff up, these beautiful mittens will keep your hands warm on the coldest of days! The Liliiflora Mittens uses Stroll Black to create a strong, graphic pattern as Chroma Twist Fingering's gradient shifts in the background. Stunning and easily customizeable with your unique color choices, these mittens are perfectly timeless and oh-so wearable.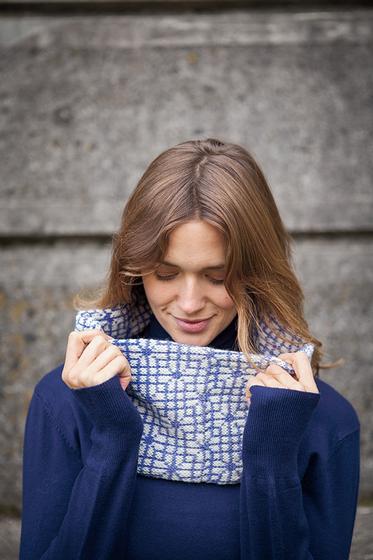 Joyce Fassbender's Salon Windows Cowl is the perfect chill-chaser accessory. This cowl starts with a provisional cast on and knit in the round lengthwise, then finished with the ends grafted together so there's no wrong side. Fully charted, this cowl will keep you warm and stylish all winter long!
Chroma Twist has quickly become an office favorite with piles of the colorful yarn in every cube as we busily whip up new projects. Stay tuned for more inspiration, patterns and general Twist love over the coming weeks!
Save
Save