A new yarn comes out and my mind immediately starts running through existing patterns that would look great in the new blend! Yarn weight, finished fabric feel and fiber blend are all things you should take into consideration when substituting yarns. Here are some of my favorite existing patterns that would be great in our new oh-so-soft worsted weight Mighty Stitch!
The Luxe Pullover is worked flat and features a cozy turtleneck collar, perfect for the next-to-skin softness of Mighty Stitch. I have to suppress a shudder every time I see a high collar because I'm instantly transported back to my childhood filled with scritchy, scratchy sweaters. No thank you! This new yarn passes my "neck touch" test with flying colors and I can't wait to finally add more collared sweaters to my wardrobe this fall. The cute pockets and 3/4 length sleeves are just the right kind of details to get me excited to cast on with a rich color like Spruce or Navy.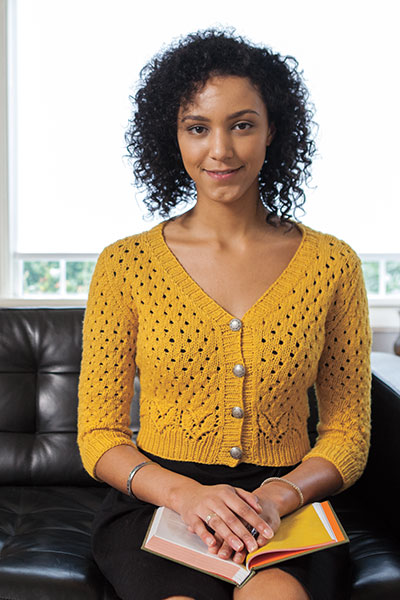 Andi Satterlund's Sunshower Cardigan has sweet details creating a feminine but functional layer. Originally knit in Swish, this pattern is the perfect project for Mighty Stitch because the finished fabric characteristics will be pretty similar – lovely drape, soft texture and a slight shine.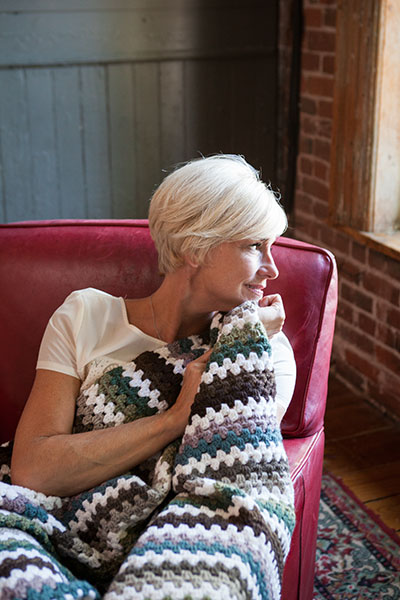 All of the blankets from our Tucked In collection would be absolutely stunning in Mighty Stitch. Last week I shared my Darling Blanket progress in Pucker and I definitely have a version of the Alison's Forest Path blanket tucked away in my mental queue. Granny stripes are super quick to crochet (the perfect stitch for a beginner crocheter) and show off a range of colors to work in any home decor. Looking for some color inspiration? Check out our samplers like the Blue Mountain Mighty Stitch Sampler or the lovely  Soft Rainbow Mighty Stitch Sampler for your next big afghan project.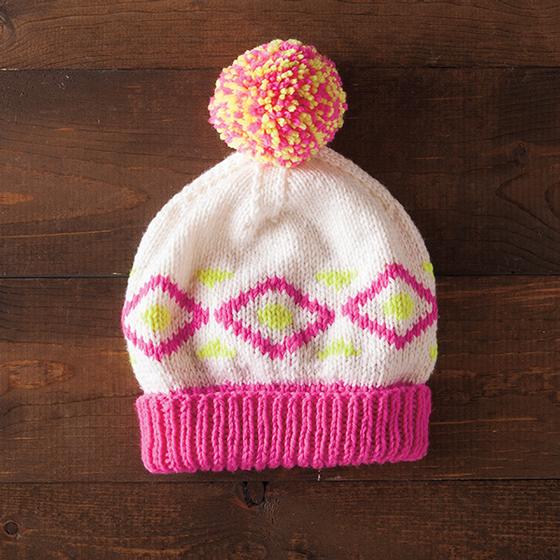 Honestly, I can't get enough of that wonderfully bright Pucker colorway and the first pattern that lept to mind when I was imagining swapping Mighty Stitch in to an existing pattern was Jenny's free Besta Neon Hat. While there isn't a Highlighter color in this new yarn there is Canary, a super cheery yellow that comes pretty close. I can't wait to knit one of these hats for my 7 year-old niece for Christmas. Bonus: Mighty Stitch is totally machine washable!
There are so many great patterns on our site that would be great in this new yarn, you can browse through them all by just turning on the worsted weight filter. Last week there was a comment about casting on for a sweater project, what other projects are on the needles? Let us know in the comments!