The staff at Knit Picks loves the holidays because we get to share all our crafty expertise with friends and family from baking treats to knitting with steeks. We also know that ambition can get the best of us, therefore, this year we designed for our gift giving-loving customers a menagerie of Ready to Wrap Gifts!
These curated kits arrive in an attractive box all ready for you to wrap. Use your favorite gift paper or just top it off with a fancy bow, it's the maximum gift for minimum fuss, and you can choose from an array of project kits and gift packs.
Popular Pattern Kits like Beachcomber and Frost Slippers include *everything* you need for a specific pattern: yarn, needles, even essential notions like stitch markers and yarn needles.
Have a friend that wants to learn to Knit or Crochet or maybe just wants to learn a new skill?
The Learn to Kits are ideal. These kits not only come with the yarn and tools, but also a detailed instruction booklet intended for absolute beginners, with plenty of helpful photos.
More experienced knitters will appreciate a lace project kit, which includes a curated selection of our most delicious luxury lace yarns (including 100% silk Luminance!), or our ever popular Hue Shift Blanket. With so much yarn, they'll definitely appreciate the included tote bags.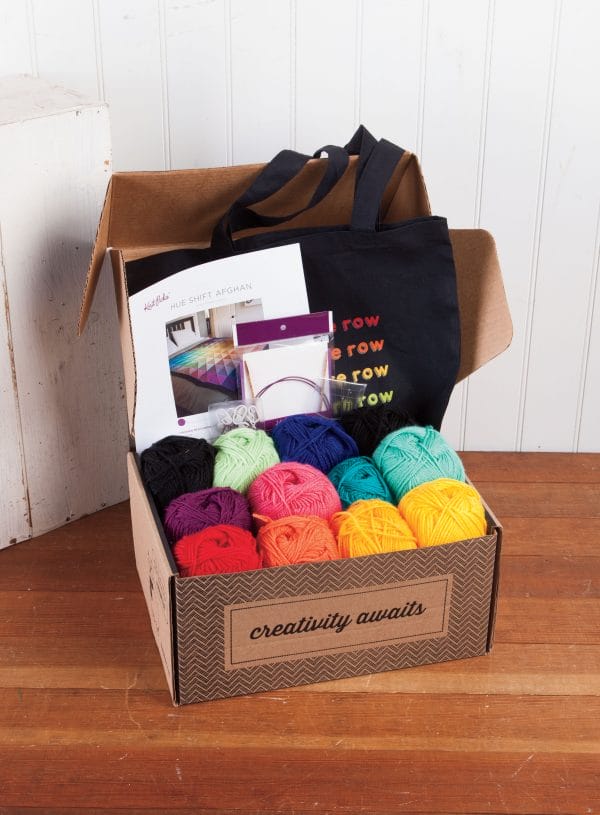 Have a friend that is always working on a project? Crafters are notoriously susceptible to the application of cute bags, so grab them this fun Working on my PhD kit.
Or splurge on a new knitter with our Essentials Tool Kit, full of the most necessary tools that they'll use for years to come.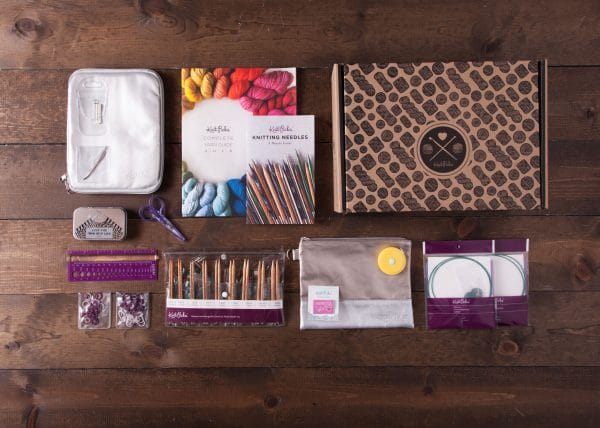 Whatever you decide we are here to make it easier and now until 12/20/2017 all the kits are 20% off!