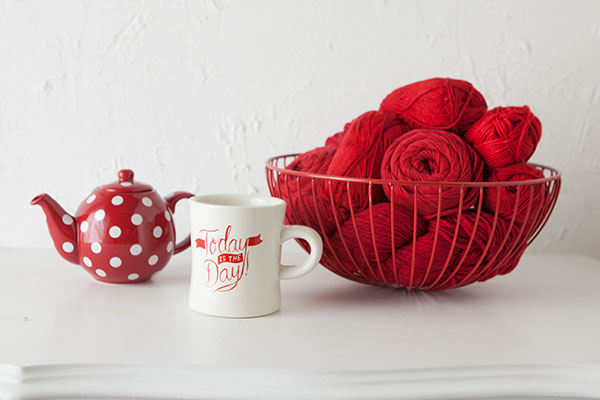 Did you know we have some pretty great kits on our site? Ranging from technique-based tools to simply adorable accessories, we have a kit for just about every crafty moment that might arise. Take a peek at some of our brand new kits to see if there's something that you just have to have!
Today is the Day Kit save 20%
Set yourself up for success! Brew up some coffee or tea (in your inspiring new mug of course) and start finishing those WIPs! Alternatively, you can settle in for a long weekend of working up some red kitchen towels in hearty cottons to match your new accessories! Kit includes:
2-cup Globe Teapot, Red with white Polka Dots
Hemisphere Basket, Red
12 oz. Today is the Day Mug
2 balls Dishie Yarn, Fiesta Red
2 balls CotLin Yarn, Moroccan Red
2 skeins Shine Worsted Yarn, Serrano
2 hanks Billow Yarn, Moroccan Red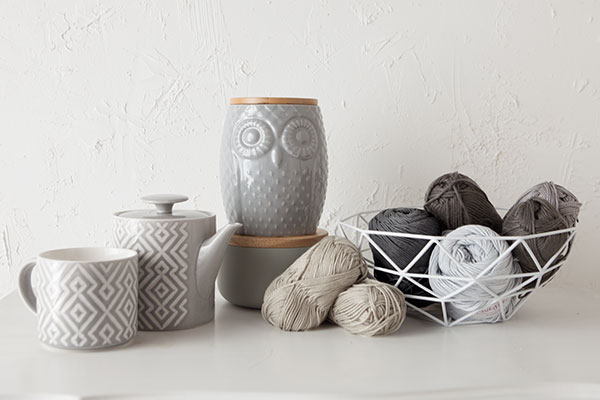 Owl You Need is Yarn Kit save 20%
You'll have everything need to relax and craft in style with these cute home decor pieces and all the cottons you need to make some beautiful mug cozies, coasters, dishcloths, etc. Kit includes:
Large Owl Canister
Wide Canister, Agate Gray
16 oz. Diamante Stacking Mug, Gray
28 oz. Diamante Teapot, Gray
White Gem Basket
1 ball Dishie Yarn, Ash
1 ball Dishie Yarn, Clarity
2 skeins Shine Sport Yarn, Robot
2 skeins Shine Sport Yarn, Platinum
2 Skeins Shine Sport, Wallaby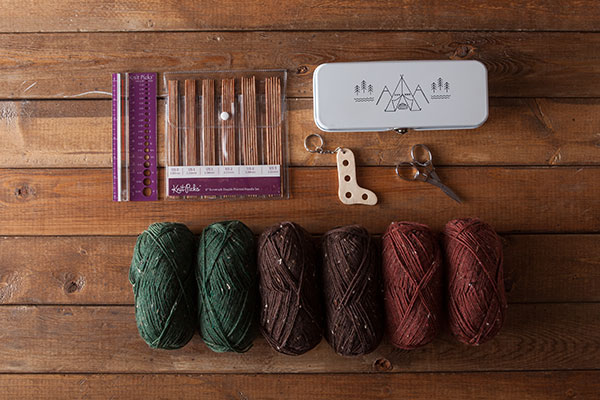 These Socks Were Made for Walkin' Kit save 20%
Whether you're a seasoned knitter or just starting to explore the wonderful world of socks, this kit has everything you need to whip up three pairs, no problem! The handy tin is the perfect size for storing all your notions on-the-go and you'll be able to get a pair of ankle socks from one ball of Stroll Tweed or a pair of tall socks from two.
Adventure Awaits Tin
Foldable Scissors
Set of 6″ Sunstruck DPN's
View Sizer
Sock Blocker Keychain
2 balls Stroll Tweed Forest Heather
2 balls Stroll Tweed Reindeer Heather
2 balls Stroll Tweed Autumn Heather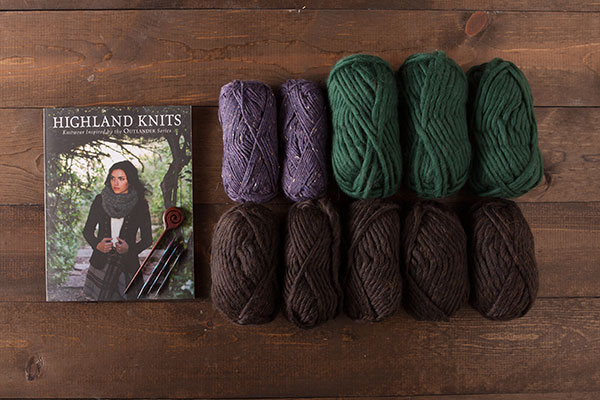 Highland Knits Kit save 20%
Create your own romantic Outlander-inspired projects with this kit! In addition to the Highland Knits Book, Majestic Wood cable needles, and a gorgeous shawl stick, we've included plenty of yarn to make the "Mistress Beauchamp Capelet", "Herb Garden Gauntles", and "Castle Leoch Ribbed Cowl". Whether you're dressing for today or eighteenth-century Scotland, you'll find lots to love in this kit. Includes:
Highland Knits Book
Swirl Shawl Stick
Majestic Wood Cable Needles
5 balls The Big Cozy yarn, Bittersweet Heather
2 balls Wool of the Andes Tweed yarn, Indigo Heather
3 balls Tuff Puff, Ivy