We have so many exciting things to show you! Our new Knit Picks Winter 2017 Catalog is in the mail (look for it in the next few days), and it is packed with SO MUCH fun stuff! Let's start with the big news:
NEW Foursquare Needles
We'll be talking more about our fabulous new needles in detail later this week, but for now here are the highlights: Our NEW Foursquare Needles are a little different – and a lot of fun! We took the same smooth, laminated birch of our popular Majestic needles and squared them. The slightly rounded corners provide a comfortable extra grip for your fingers and yarn, helping to keep your hands limber and your stitches even. Foursquare Needles  are available in Straight Needles, Interchangeable Tips, DPNs, and Fixed Circular Needles.
NEW Pattern Collection: Woodsmoke
Be prepared to seriously swoon at Woodsmoke, our new cable collection! It is packed with 16 projects full of rich textures, deep colors, and a new twist on traditional cables. You'll be inspired to go on many new knitting adventures as you cast on sweaters, blankets, and wraps that elevate the art of the cable.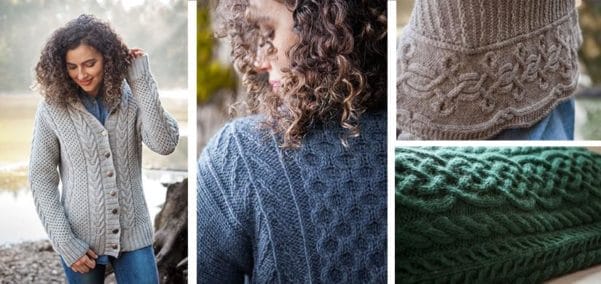 The Woodsmoke Cable Collection is available in a printed book, eBook, and individual pattern downloads.
NEW Pattern Collection: Quick & Cozy

In our Quick & Cozy collection, we present eight sets of projects done in bulky-weight yarns: hats, scarves, mittens, and cowls… paired together for warmth and style. Quick knits have never been so gorgeous! We've paired super-soft bulky yarns with fabulous designs, offering you gorgeous knits you can whip up in no time! Quick & Cozy   is available in a printed book, eBook, and individual pattern downloads.
NEW Knit Picks Exclusive Merchandise
Umm… how gorgeous are these rosewood yarn bowls? Carved from a type of rosewood called sheesham, our new yarn bowls have a deep, lovely hue with a rich woodgrain texture. Beautiful and practical. Choose from two gorgeous styles to keep your yarn from running away.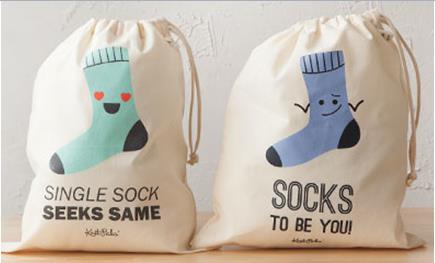 Show the world your sassy self with a cheeky project bag! Our Socks to Be You and Single Sock Seeks Same project bags help you bring your projects on the go safely and easily. Made of 100% organic cotton with a handy drawstring.
Get your Knit Picks Winter 2017 Catalog
Would you like to receive a Winter 2017 catalog? If you're not already on our mailing list, call customer service at 1-800-574-1323 and we'll get one in the mail to you right away.
If you would like to begin receiving our catalogs, simply hop on over to our Catalog Request form and you'll start receiving our gorgeous catalogs with our next mailing.
Already on our mailing list? Check your mailbox on Monday… and prepare to be inspired!
Save
Save
Save
Save
Save
Save