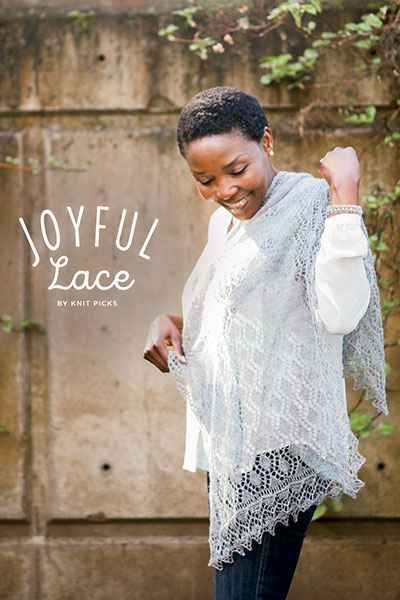 The flowers are blooming and the days are getting warmer which means it must be time to break out the lace knitting! Lightweight, versatile and oh-so-classic, lace shawls are the perfect accessory to knit and wear. Our new Joyful Lace Pattern Collection is an exquisite compilation of 15 lace designs, just the thing to inspire you to dip into your lace yarns. We'll take a deeper look at three of my favorite patterns from this collection, including the shawl in our brand new Luminance Yarn!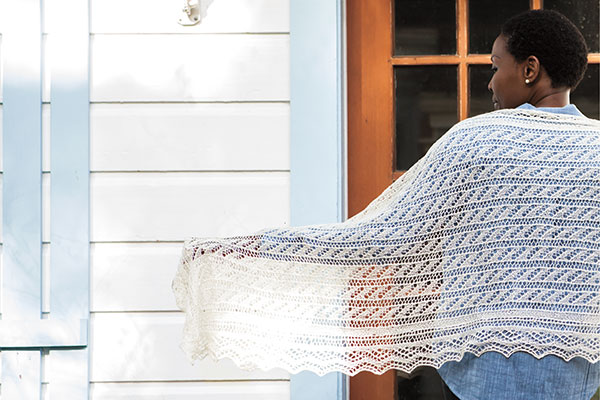 First up is Singer's Austen Shawl in Bare Luminance. The large-scale rectangular shape makes this an easy pattern to knit and wear. A fairly simple repeat makes up the body of this piece, with a delicate and lightly romantic peaked edge as the finishing touch.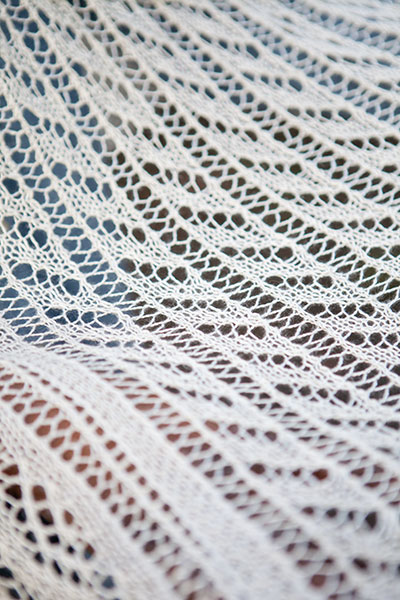 Luminance shines in this shawl, the fabric is so light-weight but cozy, perfect for wrapping around your shoulders while enjoying the last throes of sunset out on a patio on a romantic evening out.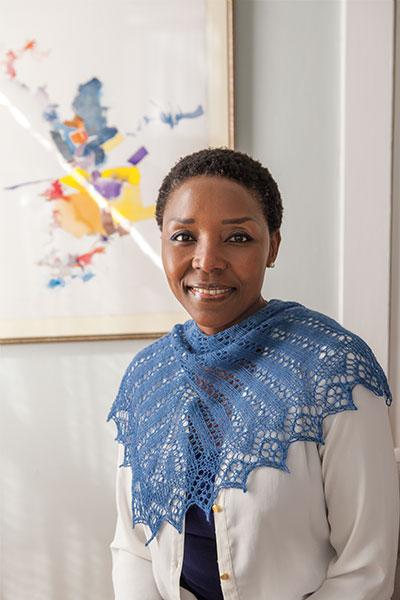 Next, Caroline Steinford's Dewdrop Paths is an absolutely stunning example of a single-skein shawl. Perfect for stashbusting, you can complete this pattern with just one skein of Alpaca Cloud Lace. I love the idea of making a few of these in various "pop" colors and using them as the finishing touch to any outfit throughout the year.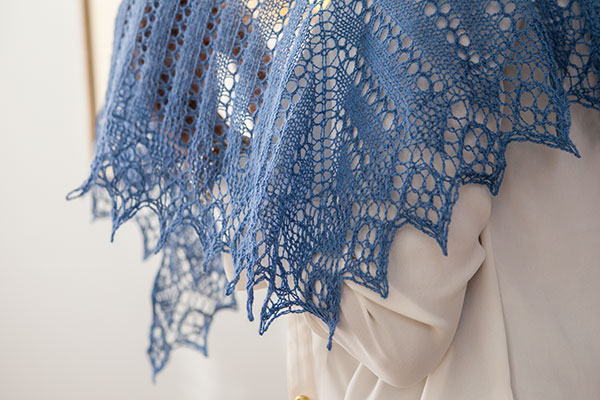 Alpaca Cloud has excellent stitch definition as shown in these crisp points. Wouldn't this look great in a hot pink like Rose or even a warm, wine red like Juliet? By choosing radically different colors, a single pattern can be knit up over and over to fill a different niche in your wardrobe.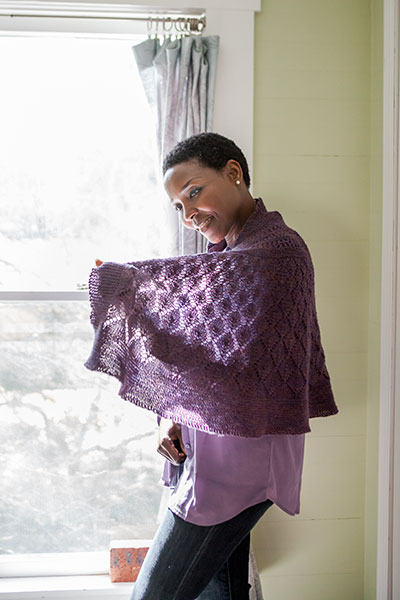 Lastly, my absolute favorite pattern from this collection is the Half Moon Summer Shawl by Halleh Tehranifar. I love the circular motif at the neckline and the absolutely flattering way this shawl falls along the shoulders.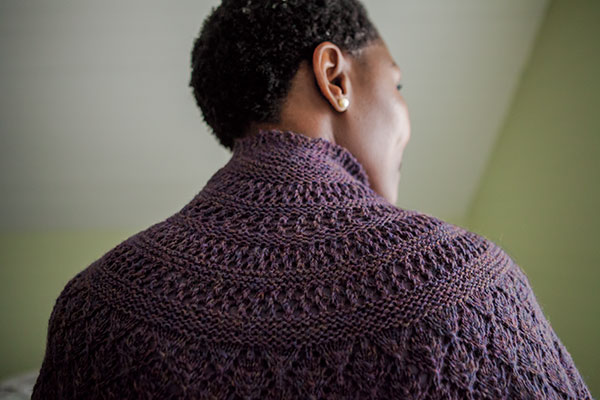 Unlike the other shawls, I consider this a "draping" shawl that's worn more like a cardigan rather than a "wrapping" shawl with ends that are meant to be tossed over your shoulder in a scarf-like fashion. Plus, the slightly heavier fingering-weight yarn used in this project makes this shawl oh-so-cozy with a satisfying weight once blocked.
Whether you're a die-hard lace knitter or interested in trying your hand at this delightful genre of knitting, Joyful Lace is a great collection with patterns for every aesthetic. Make sure to grab a copy while we're running our fabulous book sale too! All in stock books are available at 40% off, including our new collections!
Save