You know that one friend of yours that is obnoxiously pro-Christmas? That starts listening to holiday tunes in September (ok, ok … in August), regales their cubicle with all manner of tinsel and twinkling lights, and won't stop droning on about how it's the most wooooonderful time of the year?
Hi, meet me! I am unabashedly festive in my heart all year long, which means the release of our Merry Knitmas holiday pattern collection fills me with yuletide joy.
With patterns for a variety of ornaments, stockings and home decor, this collection has everything you need to deck you halls with handmade knits.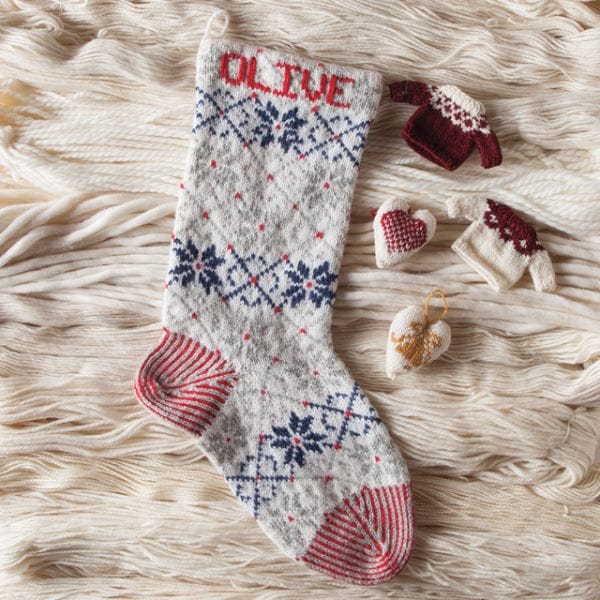 I love the Nordic Stocking. A lot. Nothing says winter to me like traditional colorwork in a cheerful Scandinavian palette. The stocking is worked top-down, with a knitted-in hem and an afterthought heel. The leg and foot feature an all-over Fair Isle motif, with alphabet charts included for optional duplicate stitch name at the cuff.
The collection has a variety of the most adorable little tree adornments – from Festive Fair Isle Ornaments to Tiny Hearts Ornaments to mini Stockings and Sweaters Ornaments. I particularly love the mini sweaters, as they are about the only size of sweater that I could actually finish the sleeves for!
For the grand centerpiece of your Christmas Chalet, the Tannenbaum Tree Skirt is a quick knit in super bulky yarn, and features a lovely Christmas tree cable motif.
Would it be greedy to have three stockings?? My grandma knit all her grandchildren monogrammed stockings (no small feat when your successors number at 30), but I am in love with these adorable Holiday Stockings and want them in my life. Growing up (and to be honest, even now), I loved taking sneak peeks at the goodies in my stockings, and these oversized stockings would hold so many little treats to peek at!
For the inevitable post-present & cinnamon roll slump, the Cable Sweater for Coffee Mug will keep your caffeine warm so you can stay fueled for the day's continuing festivities.
"He sees you when you're steeking;
He knows when you're on gauge.
He knows if you've been swatching right,
So just swatch for swatching's sake."
This clean and modern Santa Pillow was inspired by the "tomte", a domestic sprite who protected the farm. With a pointed red hat and long white beard it looks a lot like a gnome . . .and Santa Claus! Bring a bit of whimsy and the flair of Scandinavian style home for the holidays.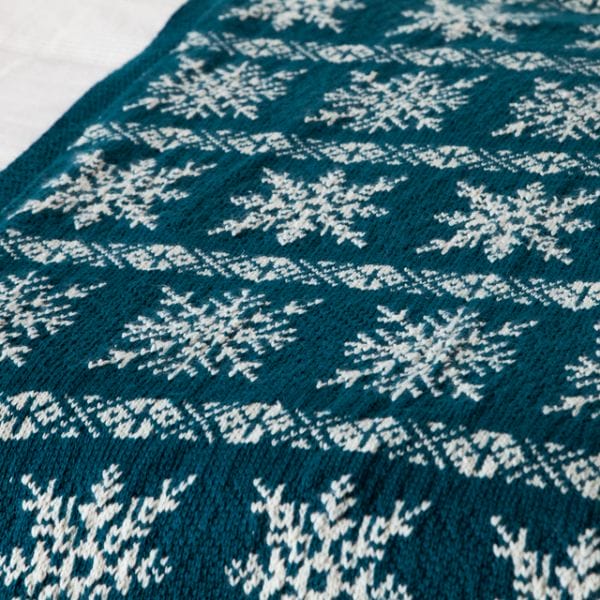 Whether your winters tend to be icy cold or balmy and blue, the Snowdrift Blanket will add a festive touch to your couch or bed. Knit in our scrumptiously cozy and washable Mighty Stitch yarn, it rivals the softness of any snowdrift!
Make sure to check out the rest of the patterns of Merry Knitmas! Have you started your holiday crafting yet? We would love to hear what you're working on!
Save
Save
Save
Save
Save