Welcome to Week 44 of our Clean & Crafty Free Pattern series! If you have been curious about intarsia but want a little practice before a huge project (such as a project from our Milestones & Memories collection), this week's pattern is right up your alley. Check out the Introduction To Intarsia Dishcloth.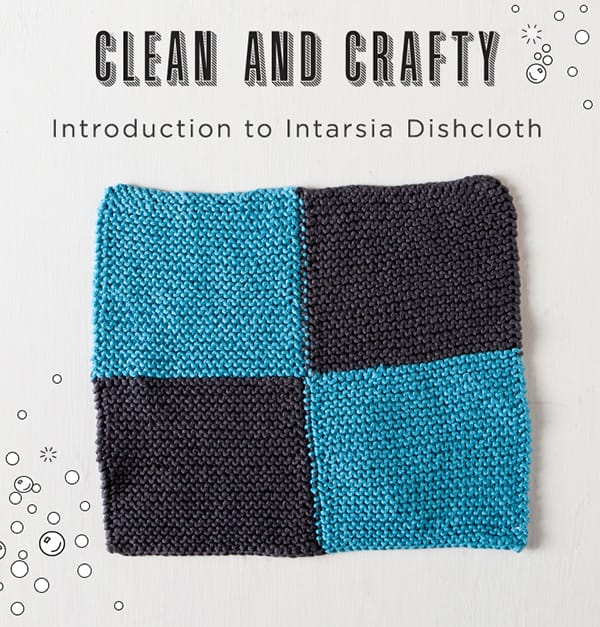 As with last week, this pattern is designed by the great and good Ann Weaver. Knit completely in garter stitch, colors change in the middle of the row, creating blocks of color without having to seam them together, then simply attach the colors again for the second set. We used Dishie for ours but this would look great with a combo of Dishie Multi too. Once you've finished, you'll be amazed at easy it is to do intarsia and ready to knit a bigger project! For tips & tricks, check out our tutorial too and you'll be a pro in no time.
Be sure to download this great pattern at the links below – and check back here each week to see the newest pattern.