Swish is the superwash of knitters' dreams!  Just the ticket for children's clothes, afghans, charity knitting and gift knitting, there's no need to worry about the care your knitting will receive since this yarn can be machine washed and will come out even softer than before. Swish also happens to be on sale this month as part of our Monthly Yarn Sale. Save 20% this month on all in stock Swish colors and weights!
This super versatile yarn is great in cables, colorwork and even heavier-weight lace projects. Take a peek at some of our bestselling patterns below for some extra inspiration and maybe, just maybe you'll find yourself with a few balls of this magical yarn in your cart!

Swish performs wonderfully in cable projects! Not only is this yarn super soft and has a nice drape, it also has excellent stitch definition, perfect for textured stitches or complicated cables. Rhiannon is a great example of an heirloom-quality cabled pullover. This pattern is knit up in Swish DK in colorway Lost Lake Heather, but would look equally lovely in any of the heathered colorways.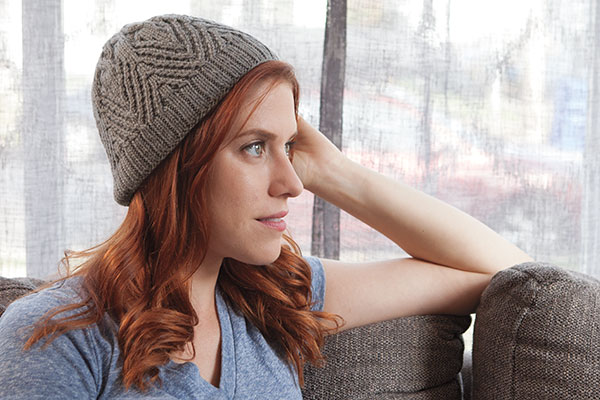 Likewise, Swish DK really shines in the Rooted Cable Hat. I love a good, fitted beanie and this pattern is no exception. While this pattern is also knit up in a heather (Squirrel, my favorite!) it would look fantastic in a bright solid like Twilight or even Honey!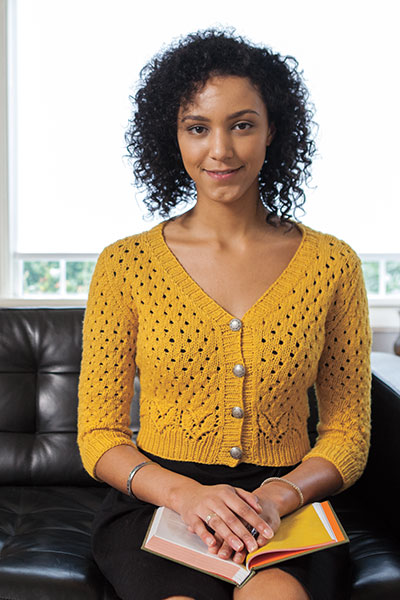 Dip into lace and eyelets with Andi Satterland's Sunshower Cardigan! Worked in Swish Worsted Honey, this sweater promises to be a quick knit as well as an instant wardrobe staple. I love when a worsted weight yarn can be used in such a feminine piece without looking too heavy.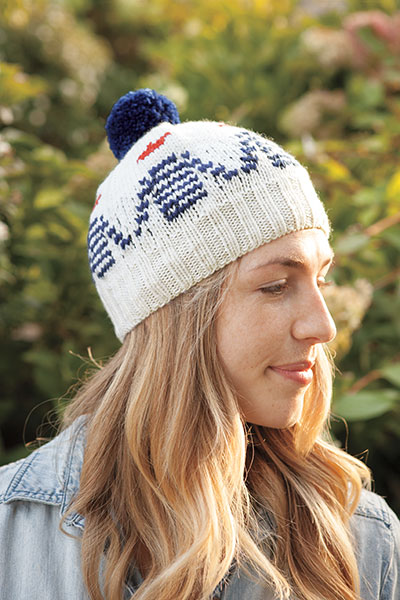 Swish looks great in colorwork projects like the Le Chapeau hat too. I have a soft spot for novelty knits and these little french fellows are simply irresistible! Plus, that pompom. So cute!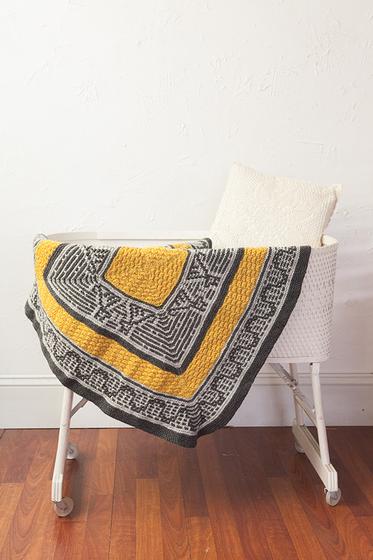 While not quite colorwork, the mosaic technique is absolutely stunning in this Blanket for Ivy pattern. I have a queue of friends having babies in the next few months, so I've been trolling through my list of baby patterns for inspiration. This is a stunning blanket, perfect for celebrating a new baby. It's the perfect size to double as a play blanket once they get a little older, too! Swish is superwash, so no need to worry that the recipient will undo all those hours of hard work. This blanket can easily be tossed into the wash, and will come out softer and lovelier than before.
What patterns and projects have you made in Swish? Tell us in comments, below!