"Little moments can have a feeling and a texture that is very real."
– Ralph Fiennes
Finding a pattern for multicolored yarn can tend be difficult. You don't want the colors to overwhelm a pattern – for instance, cables can get lost in a super colorful yarns – but you want a little interest and texture to keep your interest when working on it. The newest member of our Scrub-A-Dub club solves that dilemma for you – check out the free Saut Dishcloth pattern.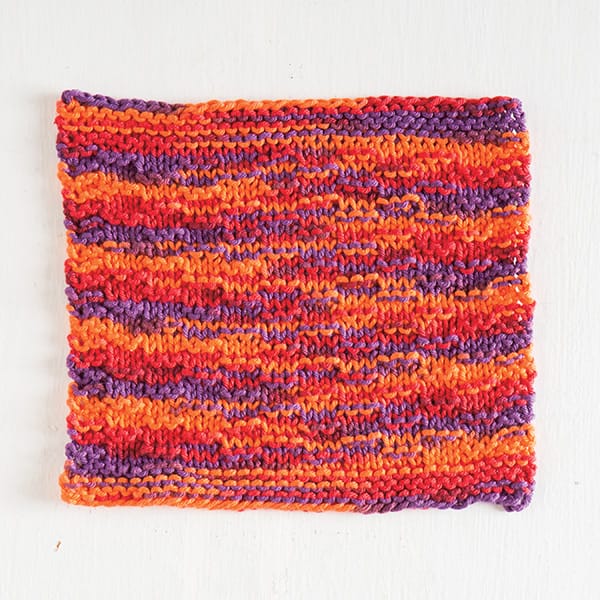 Designed by Joyce Fassbender, this fast and easy project looks great in both multi and solid yarns – but isn't multi much more fun? Since it uses simple knits and purls, it's a perfect beginner project – or a quick project for a more advanced knitter when you just need to knit something. The finished dishcloth will be a great addition to any kitchen – just check out that texture!
Be sure to download this fun pattern at the links below – and check back here next week to see the newest club pattern.