You've finished making all your presents (go you!) and now it's time to put the finishing touches on your handmade masterpieces. In the spirit of one-of-a-kind gifts, we've made several unique, fiber-focused gift tags to garnish your gift.
These free holiday gift tags will just the right amount of cheer & love for your gifts this year. Just download the pdf, print the tags out on a 8.5″ x 11″ paper – we recommend card stock if you can get it – cut them out & attach with some pretty ribbon!
Our free holiday tags from last year are still available. For these, after cutting them out, fold in half and glue the sides together!
Make sure your painstakingly handcrafted gift receives the TLC it deserves with care labels:
These lovely gift tags would look great printed on wrapping paper, paper bags, scrapbook paper … the possibilities are endless!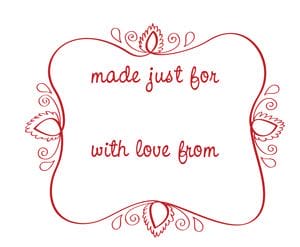 Finally, if you're like me and have most definitely NOT finished your projects,  this IOU card is your get-out-of-jail-free card!