"Notice that the stiffest tree is most easily cracked, while the bamboo or willow survives by bending with the wind." – Bruce Lee
Bamboo is such a wonderful beautiful plant – it shows up around here a lot as a decorative feature in yards as privacy fence or as a gorgeous art piece in the home. If you're a fan as well, our newest member of the Scrub-A-Dub Club is for you! Check out the free Bamboo Rib Dishcloth pattern.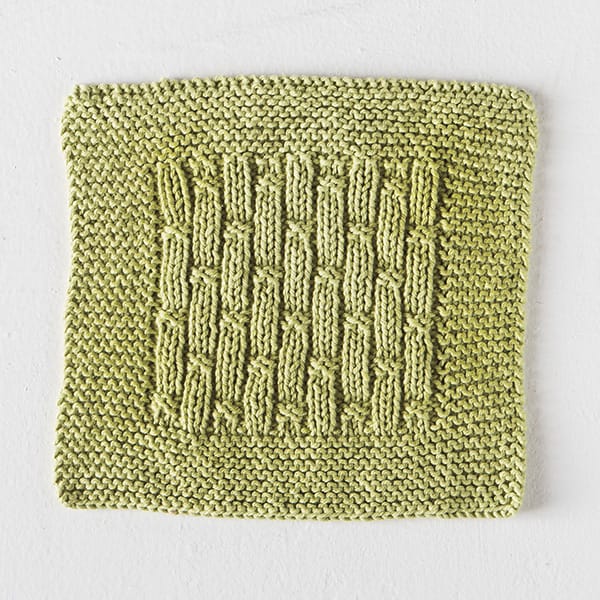 Using only knit and purl stitches, this dishcloth is fun knit. Starting with a garter border it moves seamlessly to the charted design and is easy to follow. It's perfect for beginners looking to practice their new skills! We choose to knit it in Dishie, but this works great in any cotton blend yarn for a scrubby dishcloth or even a soft washcloth.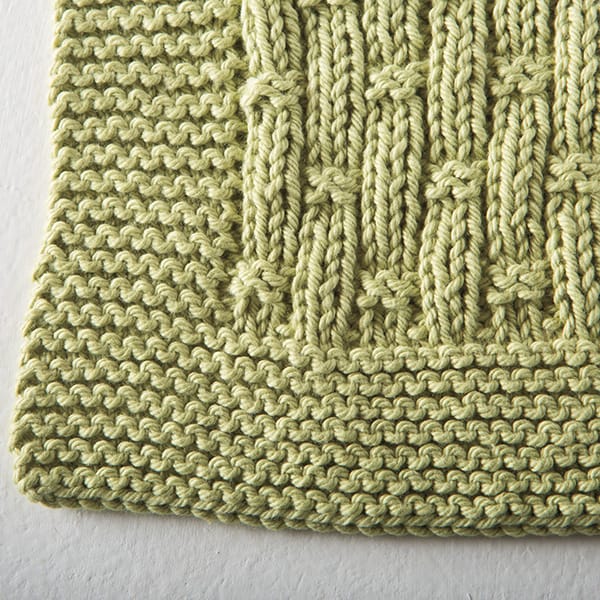 Be sure to download this lovely pattern at the links below – and check back here each week to see the club pattern.