Photo from Baktus scarf
by Strikkelise Raverly Page
I couldn't say what made me look Baktus scarf up in Ravelry. I follow a lot of knitting blogs so I imagine something sparked my curiosity. Or, maybe a photo link in Pinterest.
Anyway, I typed Baktus into the pattern search in Ravelry and came up with Strikkelise's unassuming scarf. It is an excellent, basic scarf but it's Ravelry's cross-reference that made things interesting.

Photo from Heartbreak by Lisa Mutch Ravelry page
I think it would be more appropriate for Ravelry to be named The Rabbit Hole since it feels like that to me most of the time. In my world, Baktus morphed into interesting structures and color placements like Heartbreak by Lisa Mutch.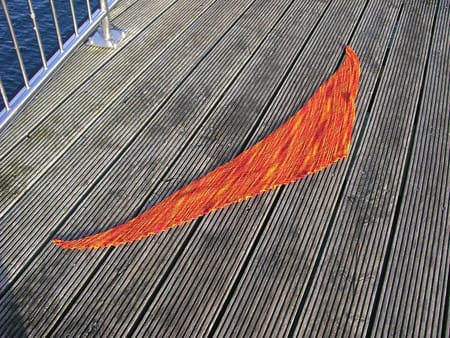 Photo from Hitchhiker by Martina Behm Ravelry page
It didn't take long for me to discover a few structure/color designer stars like Martina Behm with her Hitchhiker scarf. And, there was also Trillian and Leftie.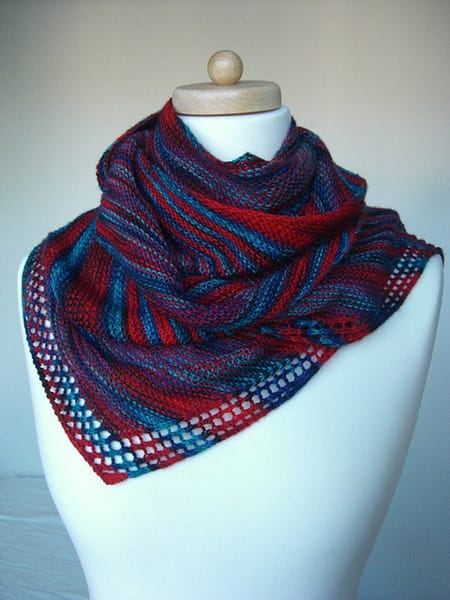 Photo from Trillian by Martina Behm Ravelry page

Photo from Leftie by Martina Behm Ravelry page

photo from Color Affection by Veera Valimali Ravelry page
Color Affection by Veera Valimali has been very popular and is an excellent example of color and structure design elements.

Photo from Study Shalw by Veera Valimali Ravelry page
Or, Veera's Stripe Study Shawl.

Photo from Spectra Scarf by Stephen West Ravelry page
The designer who has been having a great time with interesting color and structure is Stephen West. Isn't the Spectra scarf fascinating?
I'm going to end with Stephen's scarves I've added to my Rabbit Hole queue. I have absolutely no idea which one I will start next. Need to check my stash first. Or, just go right to the Knit Picks yarn pages and pick out something new.


Photo from Daybreak by Stephen West Ravelry page

Photo from Earth and Sky by Stephen West Ravelry page

Photo from Itaca by Stephen West Ravelry page


Photo from Rockefeller by Stephen West Ravelry page

Photo from Vulpix by Stephen West Ravelry page