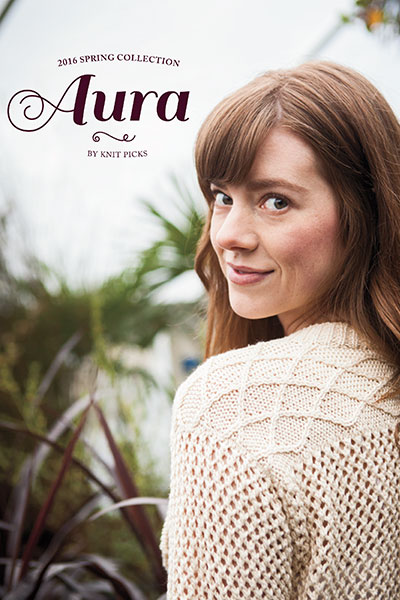 Just in time for sunnier forecasts, Aura is our 2016 spring pattern collection! These sixteen patterns are perfect for layering and feature sweet lace details in a soft pastel palette. Every year we keep things fresh by focusing on a different aspect of the perfect spring wardrobe. This year we wanted to feature flattering silhouettes while making sure to include some unexpected detail, for added interest (both while knitting and wearing!). I absolutely loved spending the day at Cistus Nursery with our lovely models in these super versatile garments, so I thought I would take a moment to share my absolute favorites from Aura with you!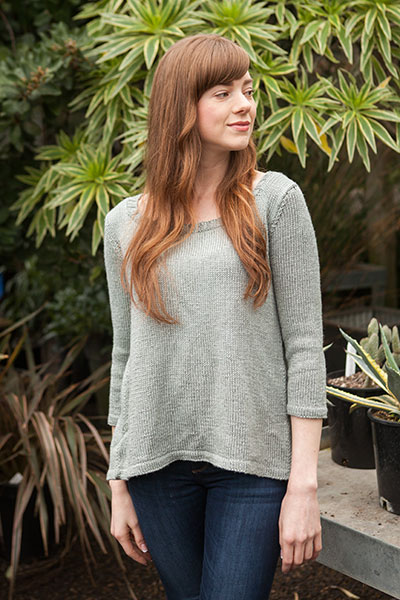 First up is designer Amanda Schwabe's Chilla top. I can't tell you how many times I whispered "Ooooh… I love this one!" while I watched Holly model it. A slightly a-line body with beautifully fitted sleeves, Galileo adds just the right amount of drape and weight to this pattern for the perfect everyday top. Everyone on the photo shoot had to reach out to feel the fabric when I pulled Chilla from my bag of projects. All that is wonderful on it's own, however my favorite part of this pattern is the back!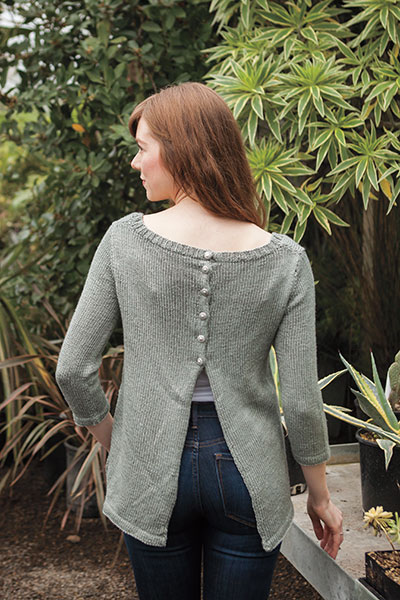 BAM! Turn around and there's a lovely button back (and it's the secret to this pattern's sweet, flowing shape). I love that you can style this piece with different shirts and pants for completely different effects. The buttons add a sweetly feminine touch as well! While Chilla is knit in Galileo, I think it would be absolutely stunning in our new Paragon yarn too! The same weight, Paragon has more bounce and a heavier hand than Galileo which would take this top right through fall and into the colder winter months. So dreamy!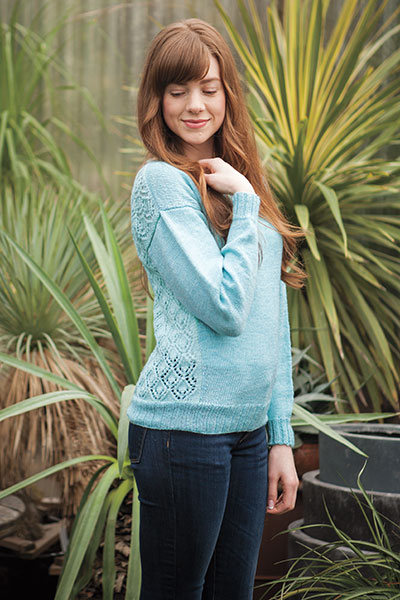 Next up, the Magnolia Pullover by Allison Griffith. This pattern is a total show-stopper! With one of my favorite Stroll colors working simple stockinette for the body, the back is worked completely in Glimmer for an extra sparkly effect.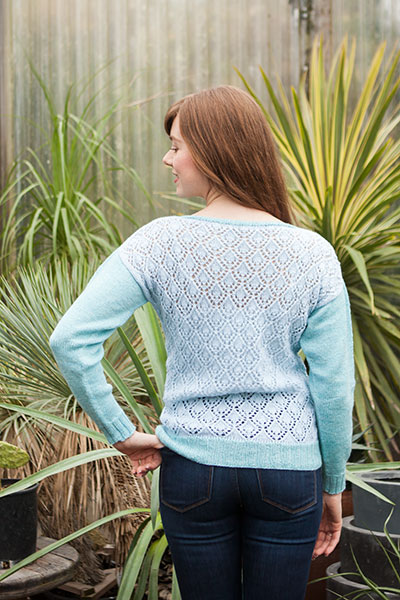 This top is extra flattering because the back panel cleverly curves around to the front on the sides for a stunning visual. While it's a long sleeved top, Stroll is so light and airy that you can wear this well into the summer months without a second thought.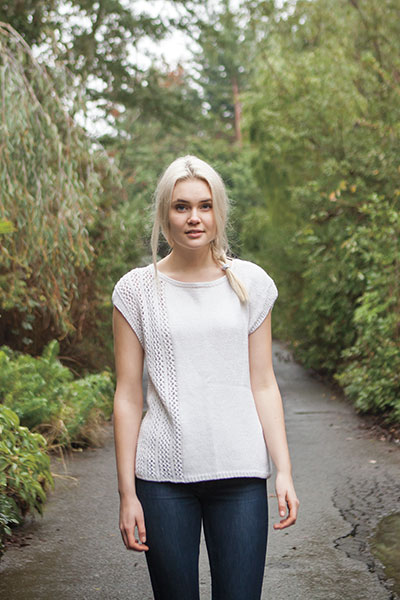 Lastly, Quenna Lee's Rippling Top is the perfect easy knit for spring. A simple shape with an even easier lace panel for extra interest, this is a quick project that you can pop into your queue now and wear straight through to the end of Fall.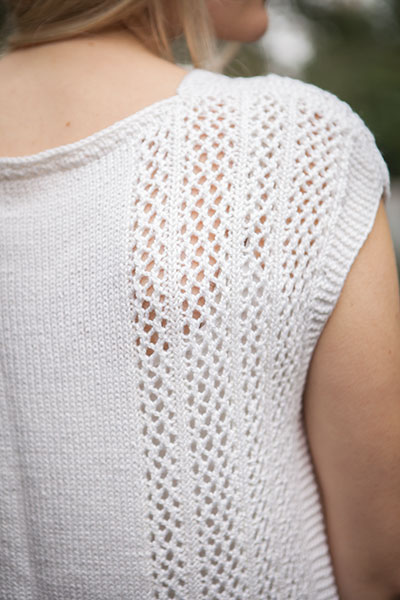 Rippling is knit in Galileo which could easily be swapped for Paragon like the Chilla top earlier in this post. I think this top would be stunning in Turmeric or you could grab some hanks of our new undyed Bare Paragon for a soft, creamy version.
If all the blooming daffodils and green grass don't have you in the mood for spring already, these patterns are sure to have you reaching for your needles in anticipation of picnics, bike rides and leisurely walks in the sun!