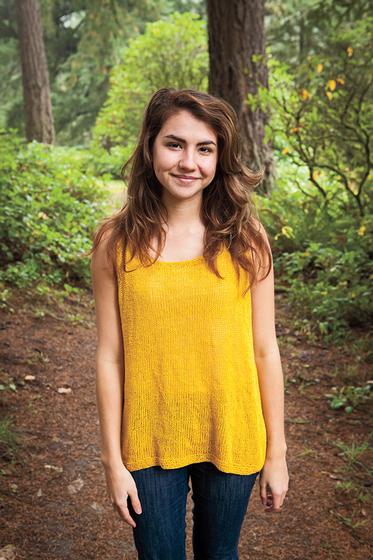 Heeelloooo, spring! Time to wrap up those wooly winter projects and delve in to your stash of cool cotton yarns. What's that? Don't have a project?! Well, our new Split Back Tank free pattern might be just what you're looking for. Allison Griffith has done it again with this stunning, drapey tank in Lindy Chain.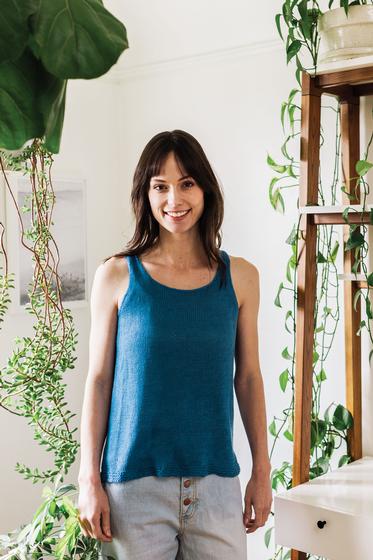 I love how the back falls on this pattern! Full coverage with an occasional peep of your camisole as you move, this is a great piece to layer now or wear on it's own during the soon-to-be-sweltering days of summer. The linen in Lindy Chain adds a crisp stitch definition that shows off textures while adding a lovely drape and sheen that just gets softer with every wash. I would love to see this knit up in a neutral like Silver or in the soft Sagebrush and I can just imagine how wonderfully comfortable the finished knit will be. This pattern is a serious contender for my next project, what do you think?
Have you worked with Lindy yet? Let us know in the comments!