It's official! The weather is gorgeous, flowers are blooming and I'm ready for something a little lighter weight on my needles. Lindy Chain to the rescue! I still can't get over how delightful finished projects feel in this yarn. In the ball the strands feel a little crisp because of the linen content and chain ply of the yarn, however once each project is blocked the fabric acquires such a lovely drape and surprising softness that's simply irresistible. In honor of our latest offer for a free ball of Lindy Chain with a $25 order, here's a pattern round-up of my favorite projects!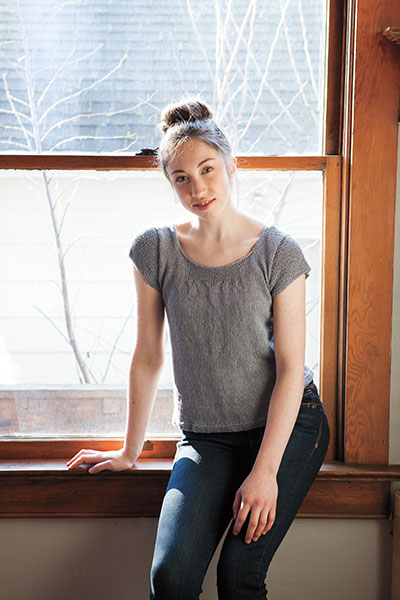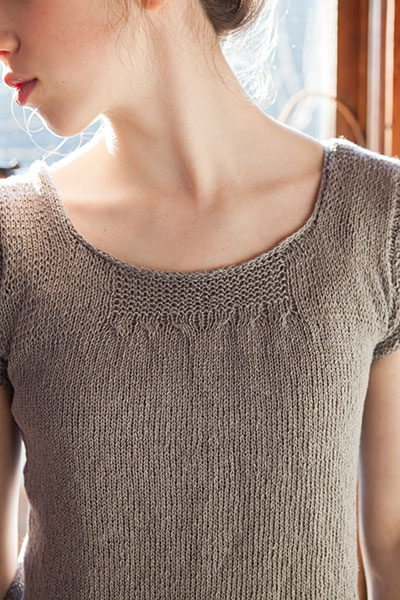 The Brandilyn Top in our latest spring collection Golden Morning is hands down my favorite garment in the whole book. I love the sweet neck detail, little capped sleeves and the lovely way way the fabric drapes to flatter so many different shapes and sizes. This tee goes all the way up to a 65″ bust and is perfect for those early spring days on a picnic or golden morning bike ride through the neighborhoods. (Psst… Golden Morning is part of our current book sale at 40% off!)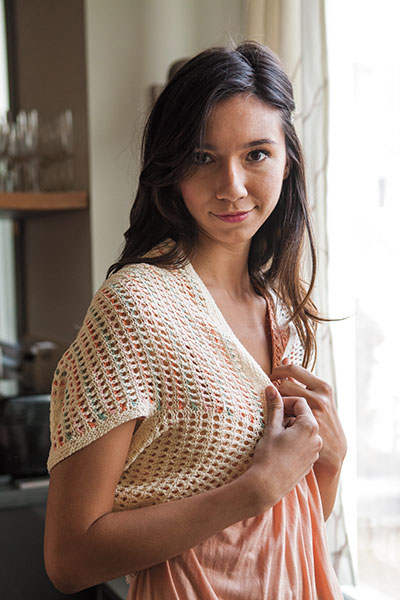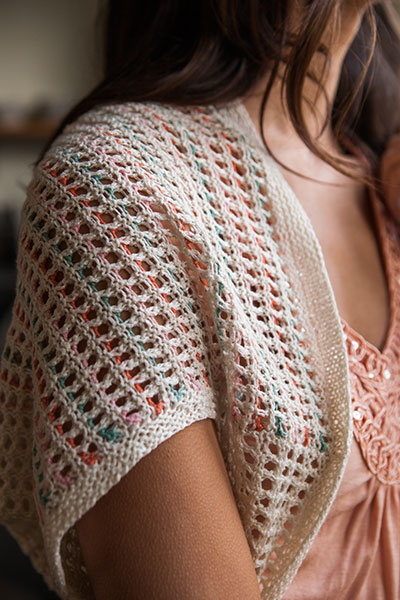 The Doric Shrug was one of our favorites on the set of our photo shoot for the 2015 Spring Accessories Collection. Our photographer loved that it was light weight but has excellent upper arm coverage, I thought that the colored strands through the top half was a really neat touch and our assistant thought the shape was super flattering. It would be so easy to change up the colors with Lindy's soft pastel colors and customize it to fit right into your personal taste and color palette!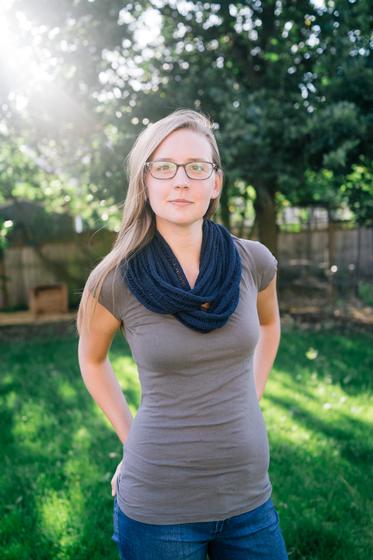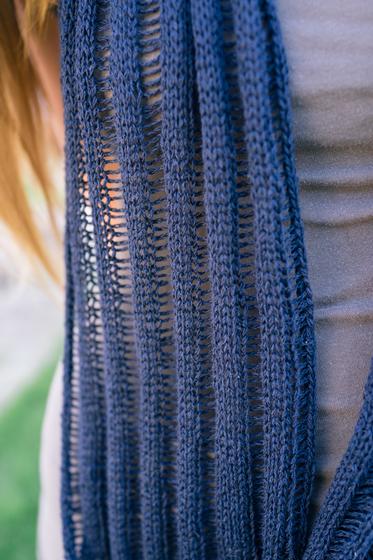 I whipped up the Alcea Cowl pattern from two balls of Lindy Chain the same day that we received our very first shipment of this yarn in our office! The sample is still in heavy rotation, even through the chilly winter evenings. It's the perfect accessory for transitioning from the office to the backyard barbecue and I've been meaning to make a second one in a lighter color. I might never take them off if I have two to rotate through! Plus the pattern is free and is a simple knit.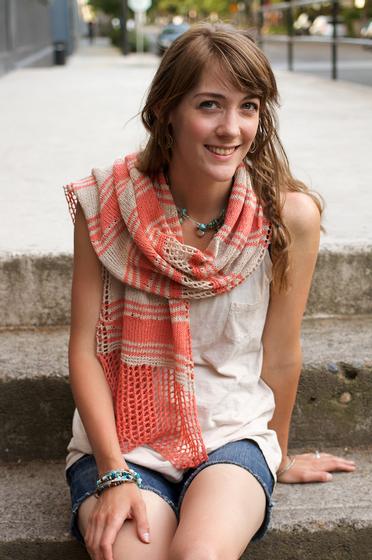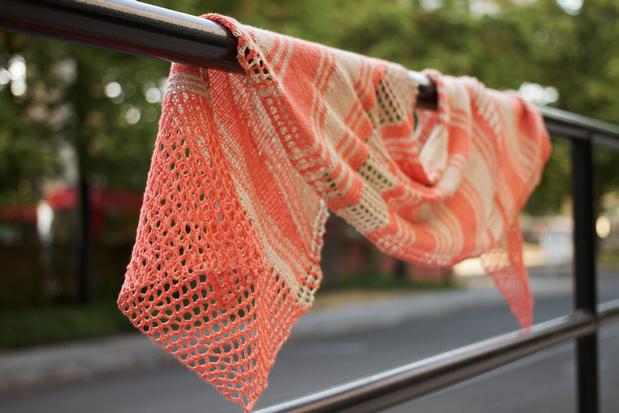 Chelsea Berkompas' Mesa Wrap was one of the first projects to arrive in our office after we sent yarn out to designers to play with. The beachy colors, lacey accents and fun stripes makes this a great weekend accessory.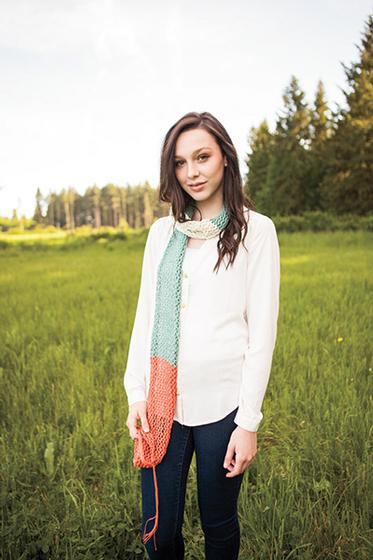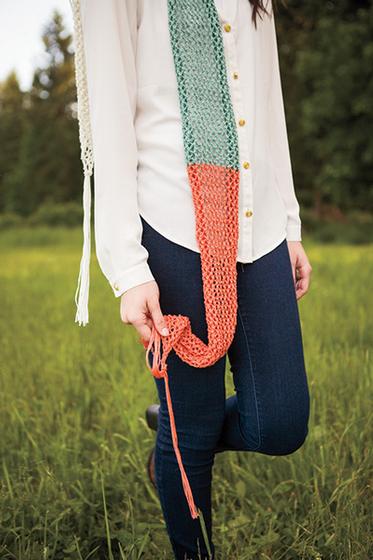 Lastly the Netarts Scarf, inspired by an actual coastal town in Oregon has a lovely length and even features tassels at both ends! So chic. Our model loved this scarf from the whole shoot and was even thinking about trying her hand at knitting just so that she could have one for herself!
Whether you want to knit a quick scarf or add a new top to your wardrobe, one free skein of Lindy Chain will definitely help you on your way to your next project and possibly make you fall in love with this yarn as much as I have.