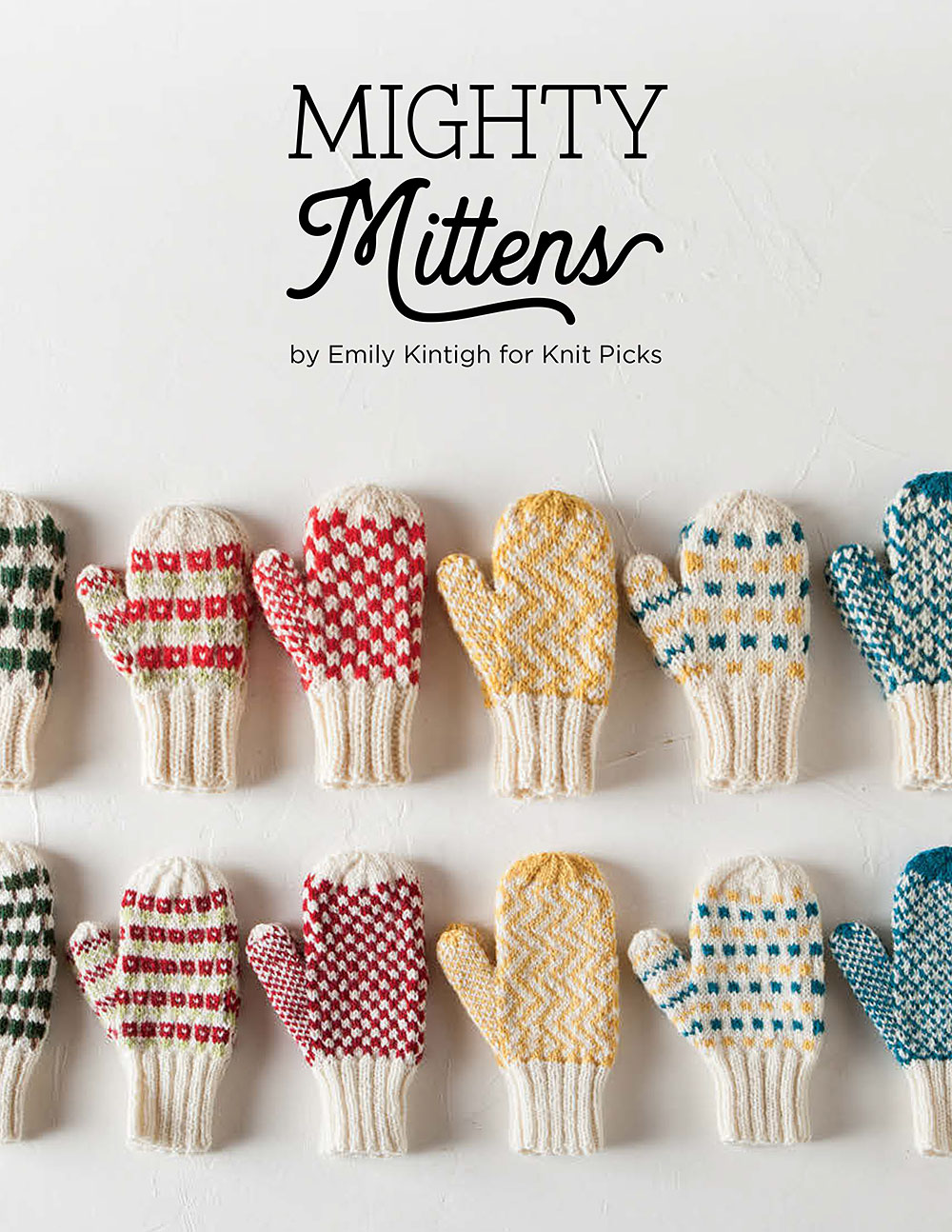 Introducing our first customizeable mitten book! Mighty Mittens features one basic pattern in two weights with eight different stitches for endless mix-and-matching possibilities. Available in sizes from baby to extra large men's, this collection will be your go-to reference book for all things mitten.
Does this wintry scene look familiar? Old man winter has been up to his usual tricks in our neck of the woods as of late. It has us realizing it's not QUITE time to put the cold weather projects to rest. Enter Mighty Mittens, a sort of choose your own mitten adventure, complete with customizable patterns for everybody in the family!
Here are just a few fun stitch options to choose from:
Horizontal Zig Zag
Fair Isle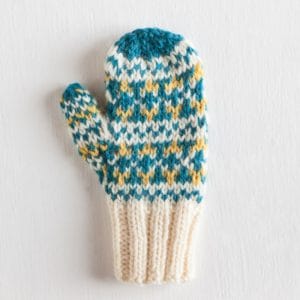 Flowers (teeny tiny tulips!)
Vertical Zig Zag
The Yarns of Mighty Mittens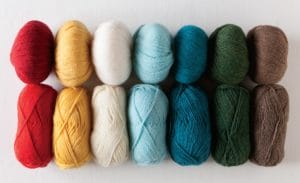 For this collection, we utilized two of our best wool workhorses, fingering weight Palette and worsted weight Wool of the Andes. The cozy warmth of either yarn will make these mittens ones to wear for years. Whichever stitch pattern you choose, your fingers will stay nice & toasty for the duration of the season.