Softer than a kitten, fluffier than a cloud, Wonderfluff is a technological marvel! Silky baby alpaca and fleecy merino fibers are blown into and caught in a lightweight tube of nylon mesh. The result is a yarn that's beautifully bulky yet lightweight and warm, with surprising resiliency. Wonderfluff works with a wide range of needle sizes and with 142 yards per 50g, the generous yardage allows for large, luxurious projects that won't break the bank. Normally $6.99 a ball, it's now just $5.59 through the end of July!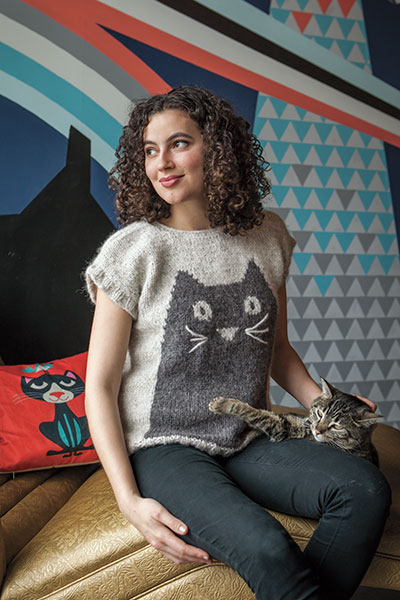 The Professor Meow Sweater from our 9 Lives Collection is the epitome of cozy sweaters! The smallest size takes just four balls of Wonderfluff and results in a mind-blowingly soft and lofty pullover.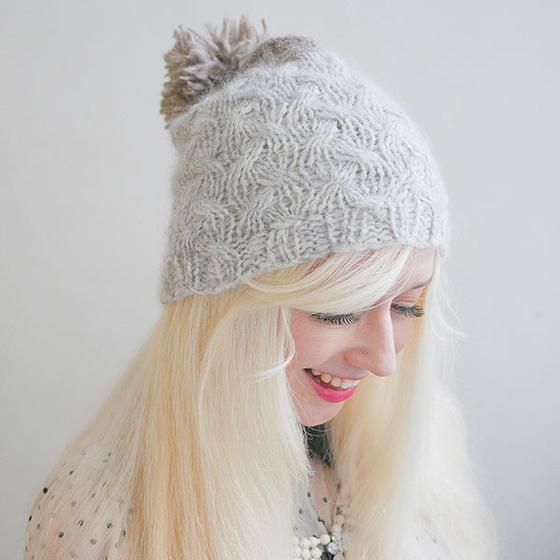 Our favorite Violet LeBeaux has designed yet another stunning hat with her Plait Beanie. This time she's got a lovely wandering cable motif with a second color accent at the crown. Plus, who can turn down a good pompom? Violet has so many other super cute designs that feature this stunning yarn, make sure to check all of her patterns out here.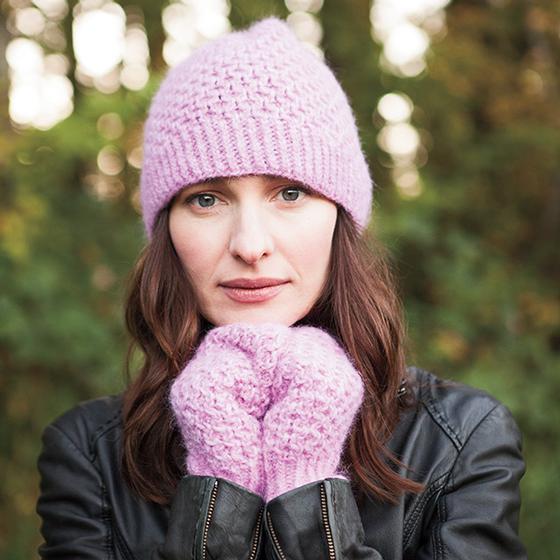 One of the first patterns to feature Wonderfluff's fluffy goodness is Emily Kintigh's Ultra Cozy Hat and Mitts. Everyone LOVED this set when we received it in the office and I can't wait to make my very own set for chillier fall weather. I love the simple cable pattern and the snug fit of both mittens and hat.
Wondering what all the buzz is about Wonderfluff? Make sure you grab a ball (or two!) during our monthly yarn sale. Remember, it's is only on sale through the end of the month so now is the perfect time to order your very own, utterly cuddle-worthy ball of fluff!