If you're longing for connection to community right now, join us! WeCrochet and Knit Picks have partnered with Warm Up America to create afghan and blanket projects to go to seniors and others in need in our communities. If you're home and looking for something to do, let's share the love and #WarmUpTogether!
Warm Up America accepts knit and crochet projects and squares made in machine washable yarns. If you would like a full list of washable yarns we offer, scroll to the bottom of this post. Here are the ways you can help . . .
Make a Square to Donate
Warm Up America needs 7×9″ squares in knit or crochet. This is the perfect little project if you have a small amount of yarn at home and need to use it up or if you're looking for a small craft project to keep the kids engaged. Ship your squares to Warm Up America and they will facilitate getting it to a volunteer who will seam into a blanket for a person in need. Here are some free patterns you can use to create your squares (just remember these patterns might need to be slightly altered to reach the required 7×9″ dimensions).
Knit Patterns to Use for Warm Up America Squares
A great way to create the required 7×9 squares is dishcloth patterns! While there are those that are in different shapes, most are square/rectangle shaped and with a little math, they can be resized to the requirements. Best of all, you easily swap in your favorite yarn if you don't want to use kitchen cotton.
So first you'll want to pick your pattern – dishcloths with a simple stitch pattern are easiest to resize to a particular dimension. For instance, the Slipped Stripes Dishcloth has a simple slipped stitch pattern. Right now, the finished size is 10.75″ square.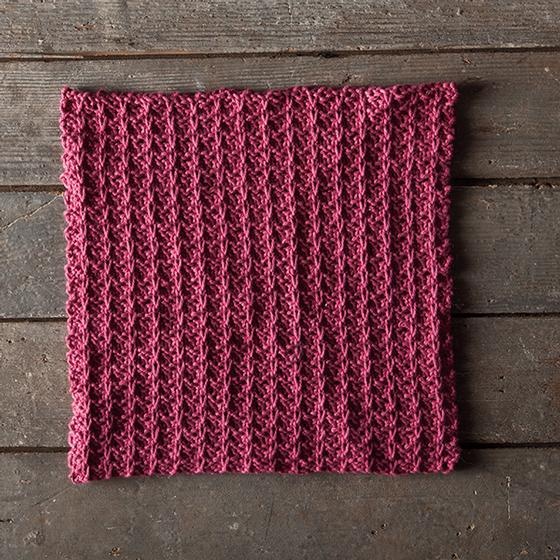 So we'll need to do a little math. First, you'll need to determine how many stitches you are getting with your chosen yarn which means doing a gauge swatch. Let's say you want to use Brava Worsted and are getting 20 stitches over 4 inches with your chosen needle, which means you are getting 5 stitches per inch. So to get 7 inches, you'll need to cast on 35 stitches (5×7=35).
Perfect! But a reminder, you'll want to pay attention to the stitch pattern too – the designer helpfully included a resizing hint in this pattern that to resize, you'll need to cast on a multiple of 3 + 2 extra stitches, which works perfectly for our estimated cast on (a multiple of 3 is 33, plus 2 extra stitches equals 35 stitches). However, for other stitch patterns, you'll want to make an adjustment on the count or try another gauge.
To make sure it's 9 inches high, for this pattern, you'll simply want to knit the stitch pattern until it is the size you want, then bind off. For others, you may need to do a little more math, similar to what we did above. First, you'll need to determine your rows per inch on your gauge swatch, then multiply the number by 9 to figure out how many rows your afghan squares should have. As an example, if you are getting 28 rows in 4 inches, that is 7 stitches per inch. so for 9 inches, you'll want to work for 63 rows.
A couple of other dishcloth patterns we'd recommend as good options for resizing for afghan squares: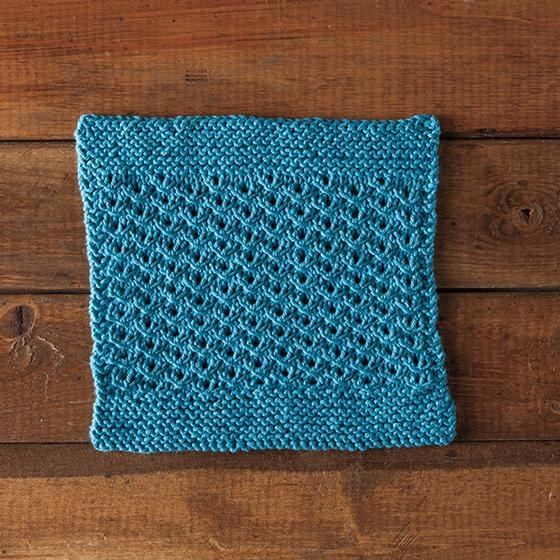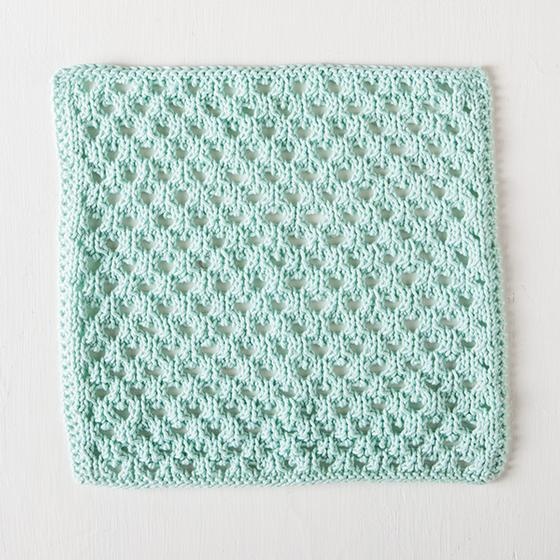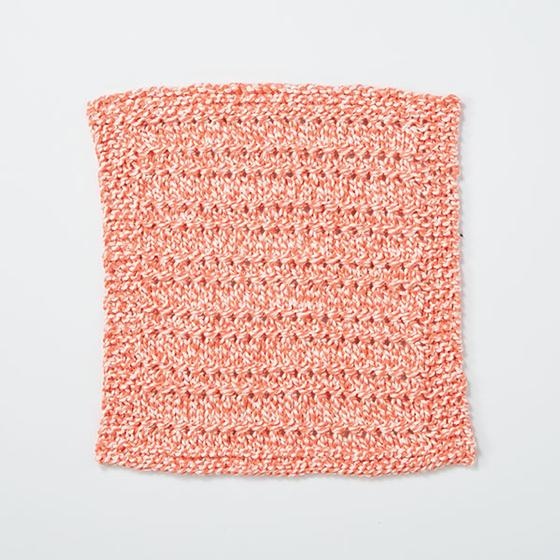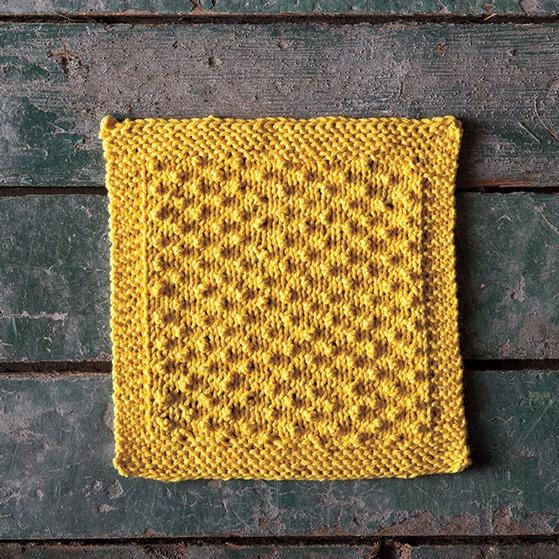 If you don't want to mess around with math (I don't blame you) but still want to contribute to Warm Up America, why not choose an already made afghan? We have a lot of options for that as well!
Knit Blankets to make for Warm Up America
For quick and easy projects, try one of these beginner-friendly blankets. All of these are knit in bulky weight yarns and use simple knits and purls.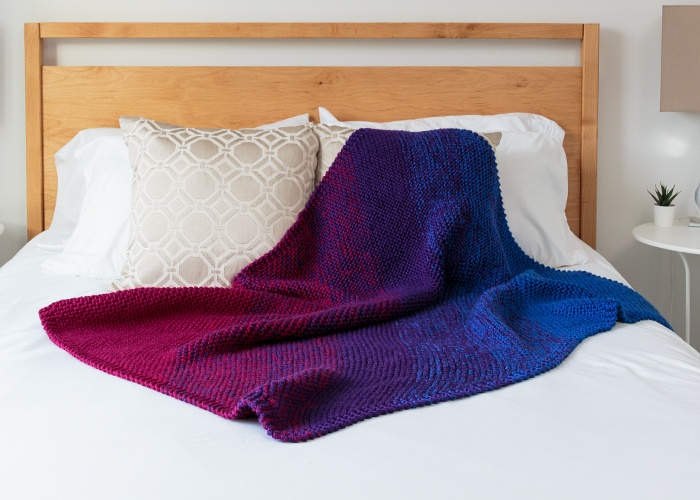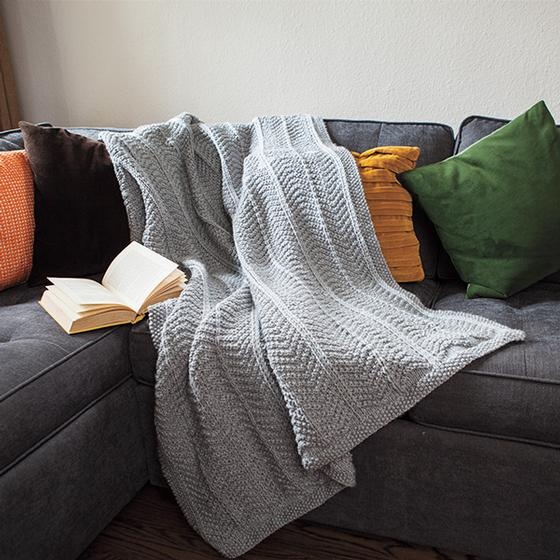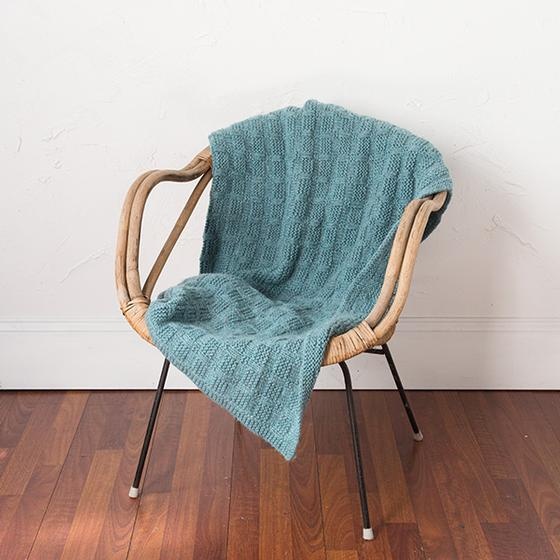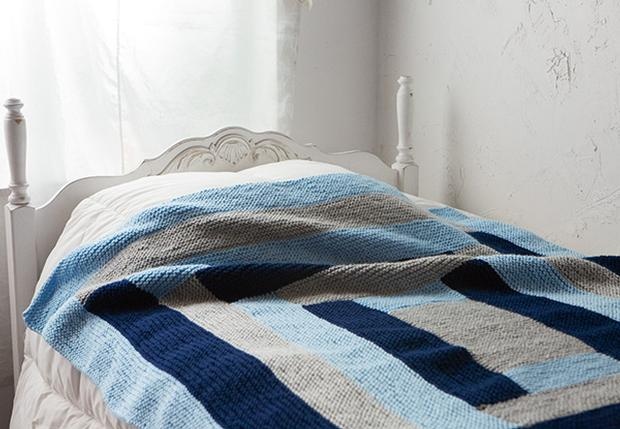 We hope you find these suggestions helpful and hope you will join us in making projects for Warm Up America!
Donate Here:
Send finished projects or squares to:
Warm Up America
3740 N Josey Ln Suite #152
Carrollton, TX 75007
Learn more about the organization here:
More to Make
If you're looking for more patterns geared toward making a difference, be sure to check out all of the free patterns available for download from our book Helping Hands: Made with Love, Given with Heart by Stacey Winklepleck.
Suggested Yarns
All projects donated to Warm Up America should be machine-washable. Most donations are in a medium/worsted weight, but any weight yarn will work. We suggest sticking to acrylic, easy-care cottons, and superwash wools. If you're familiar with WeCrochet and Knit Picks yarns, here are a few we recommend:
Brava
Chroma
Comfy
CotLin
Dishie
Mighty Stitch
Shine
Stroll
Swish
Wool of the Andes Superwash