One of my very favorite things about fiber arts is playing with color. My project is the canvas, and the yarn is the paint. The array of color combinations are truly infinite, and provide an endless source of creative joy as you create your unique color story.
We took two of our favorite patterns and reknit them in more colorful options featuring our Hawthorne and Chroma yarns.
First up, the Catamaran Shawl. Originally, we knit it in a lovely, subdued range of grays in our Lindy Chain yarn. And it's lovely! But you know what – it's wet and gray and rainy here in the Pacific NW, and we need some color in our lives.
So color we did! In Hawthorne Kettle in Poseidon and Hawthorne Speckle in Italian Ice, the shawl shimmers and sparkles with new life!
A few more Hawthorne color combo ideas to whet your appetite:
Hawthorne Kettle in Serpent and Hawthorne Multi in Woodlawn
Hawthorne Speckle in Tie Dye and Hawthorne Multi in Happy Valley
Hawthorne Multi in Vancouver and Hawthorne Kettle in Slate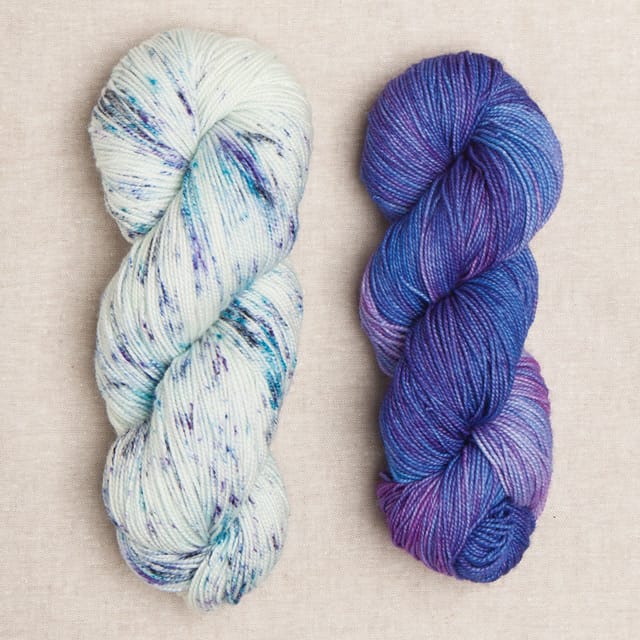 Hawthorne Speckle in Blueberry and Hawthorne Multi in Goose Hollow
Hawthorne Speckle in Berry Smoothie and Hawthorne Multi in Parkrose
Hawthorne Multi in Willamette and Hawthorne Kettle in Goddess
Next up for a makeover: the Vitta Cowl, originally knit in a classy, subdued palette in our Alpaca Cloud Lace yarn.
We decided to go with rainbow goodness (because rainbow, ALWAYS), and took it one step further by mixing two different yarn lines. We chose Chroma Fingering in Groovy and Hawthorne Speckle in Tie Dye.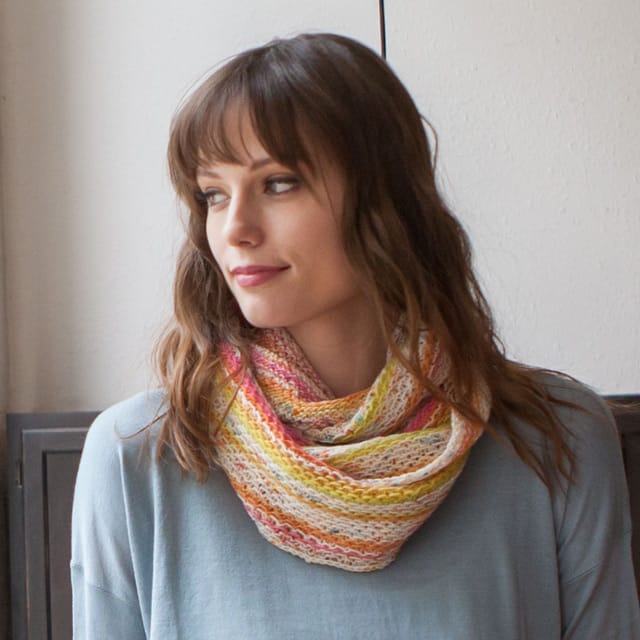 Chroma in Lupine and Hawthorne Speckle in Jupiter.
Chroma in Sugar Cookie and Hawthorne Kettle in Turkish Delight
What fun color combos have you tried lately? Do you mix and match yarns?