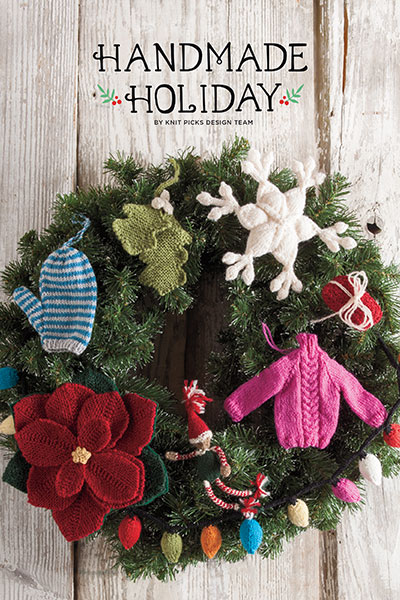 Warm weather got you down? Say "Bah-HUMBUG" to popsicles and swimsuits, now's the perfect time to start prepping your knitting queue for holiday gift-giving and winter decorations! Knitting takes time so grab a copy of our new Handmade Holiday pattern collection, get those needles started and you might just have your list of knits finished in time for December. Let's take a peek inside our collection of holiday ornaments, you're sure to find the perfect little knit, no matter the season.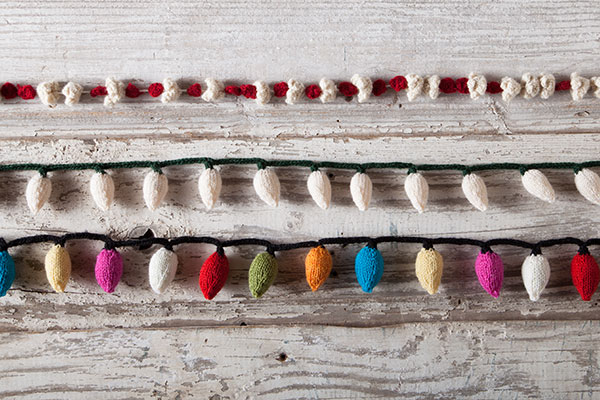 Whip up strings of lights and popcorn garlands, just the thing for decorating trees and mantles. You can make these any length you'd like to suit your unique space. I love the idea of doing a set of pastel lights in pale blues, pinks and yellows!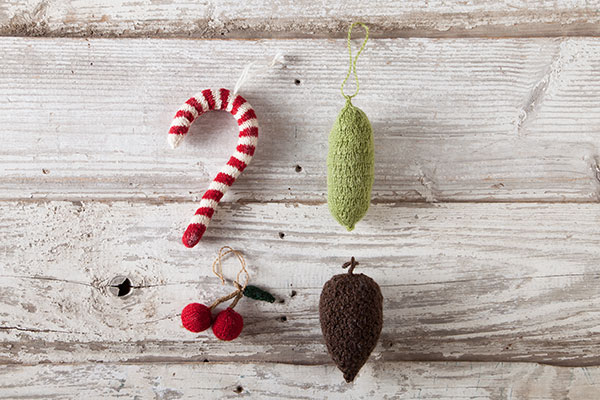 There's also a set of super fun ornament patterns ranging from a big candy cane to a knit pickle! Deck out your tree or cubicle in full Christmas style with these 3D soft ornaments.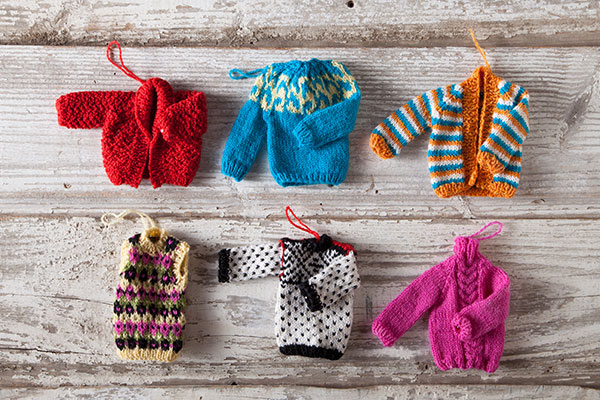 My favorite patterns are the wee knit sweaters! Just the right size for a medium tree, there are some traditional shapes and patterns as well as a very contemporary set of little pullovers. Hand these individually on the tree or string them together to make a super cute bunting!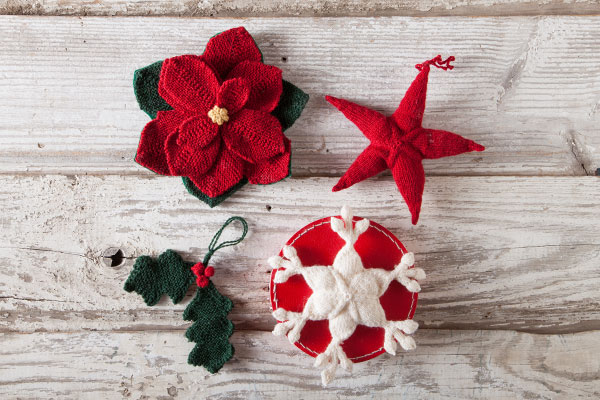 For a unique wrapping idea, these perfectly shaped stars, sweet snowflakes, some holly and a big blooming poinsettia are perfect present-toppers. I love pairing one of these little knits with a greeting card and a bow on each present under a tree. Plus, they're the perfect tree ornaments once the gift is unwrapped! Two presents in one!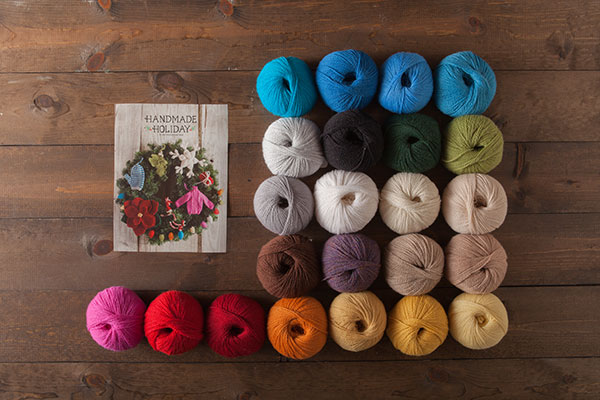 Want to make all the ornaments!? Go ahead and check out our Handmade Holiday Kit! It contains all 23 palette colors called for in the book as well as a copy of Handmade Holiday! With 30 patterns spanning from traditional to cutesy, you'll be busy knitting from here until December with this great collection.
Save
Save