This time of year, with summer just around the corner, many knitter and crocheters put away their bulky wool yarns and pick up lighter weight yarns for projects. Socks, shawls, light scarves, tees – all much nicer to have on the lap than a bulky weight afghan! With the release of our new Stroll Tonal and Stroll Handpainted colors, we thought this would be a good time to go over our different types of fingering weight yarns and the perfect projects for each yarn.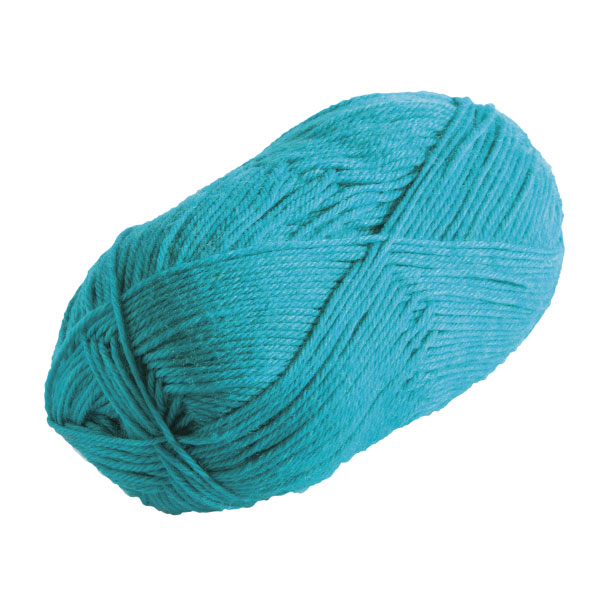 Yarn: Stroll (See also: Stroll Brights, Stroll Tonal, Stroll Tweed, Stroll Handpainted Yarn, Stroll Glimmer)
Fiber content: 75% Superwash Merino Wool, 25% Nylon
Details: We designed Stroll with socks in mind, with its Merino softness, machine washability, and nylon for strength, it's no wonder it's been so popular.  All variations are perfect for socks but that's not all it could be used for – Stroll is fantastic for baby and children's clothing and accessories for those same reasons.  It's also great for scarves, shawls, mittens, hats, and garments for adults, pretty much anywhere you'd prefer a lightweight but warm project to wear close the the skin. Blankets would also make a lovely addition to any home and lightweight enough to use year round.  Just a note – since Merino is a very soft fiber, it can tend to pill.  Knitting at a tighter gauge or simply using a pill remover will clear that right up.
Recommended Projects: Socks, scarves, shawls, mittens, hats, garments, children and baby clothing and accessories, blankets and afghans.
Stroll Patterns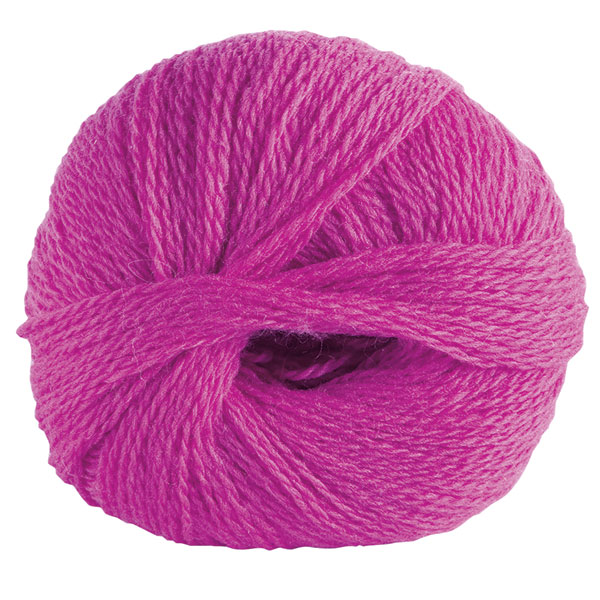 Yarn: Palette
Fiber content: 100% Peruvian Highland Wool
Details: Created especially for colorwork and fair isle projects with 150 shades to choose from, you can create all sorts of masterpieces. In addition to classic colorwork sweaters, this hard wearing yarn is great for all sorts of accessories. And since it's not as soft as a yarn like Stroll, it won't pill nearly as much. However, Palette is not machine washable so keep that in mind when choosing your projects – there is also no nylon content which means that projects like socks tend wear through spots like heels and toes quicker. Palette also felts beautifully, so it's always a great yearn for felted bags and home goods.
Recommended Projects: Colorwork garments, hats, cowls, scarves, mittens, socks, felted projects.
Palette Patterns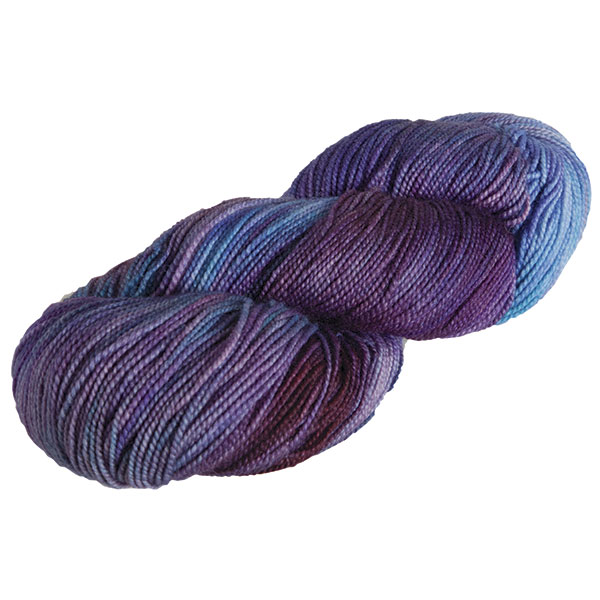 Yarn: Hawthorne (See also: Hawthorne Kettle)
Fiber content: 80% Superwash Fine Highland Wool, 20% Polyamide (Nylon)
Details: Hawthorne has similarities to both Stroll and Palette; the wool is midway between super soft Merino and the sturdy Peruvian Highland wool, creating a yarn that is soft but with a tight twist for strength. It's one of the best yarns for socks, since Hawthorne has nylon, is machine washable and will hold up to wear and tear.  This also makes it a great yarn for babies and children, in addition to cowls, scarves, shawls, mittens and garments for adults.
Recommended Projects: Socks, scarves, shawls, mittens, hats, garments, children and baby clothing and accessories, blankets and afghans.
Hawthorne Patterns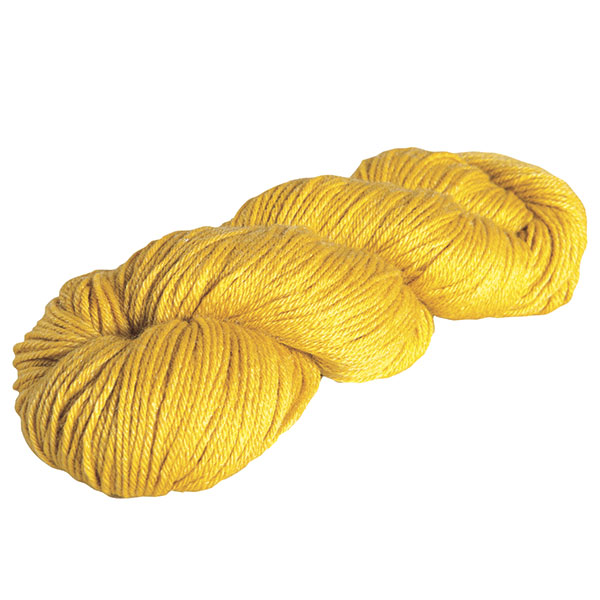 Yarn: Gloss Fingering
Fiber content: 70% Merino Wool, 30% Silk
Details: The silk gives a lovely sheen to Gloss while the merino makes it perfect for next to skin wear – it is a true luxury yarn and should be treated as such! The shine of the silk will illuminate any textured or lace project. Gloss is perfect for gorgeous pullovers and cardigans as well scarves, cowls and hats. Since it is not machine washable, it's something to keep in mind when choosing projects for yourself (and also for intended recipient) – feet will feel wonderful in socks made of Gloss; however one accidental trip in the washer will felt them down.
Recommended Projects: Garments, scarves, shawls, hats, cowls, socks.
Gloss Patterns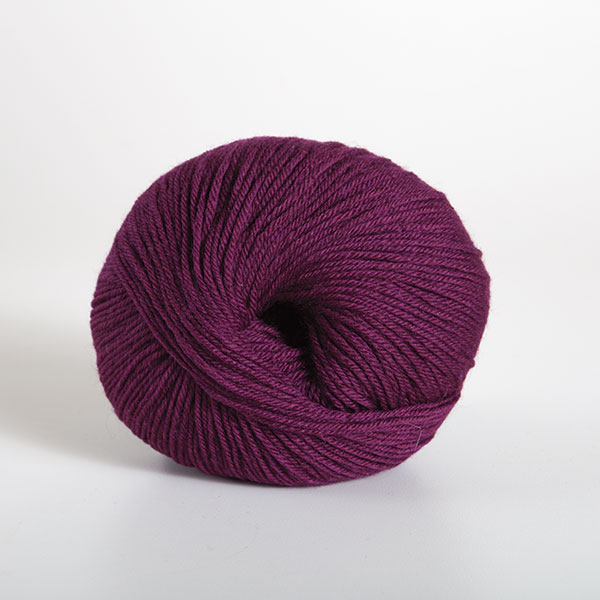 Yarn: Capretta
Fiber content: 80% Fine Merino Wool, 10% Cashmere, 10% Nylon
Details: You"ll want to surround yourself with this super soft Merino/Cashmere blend!  We recommend items such as scarves, shawls and cowls especially for this yarn. Similar to Gloss Fingering, Capretta is not machine washable, so while this yarn will make soft, warm socks (cashmere is a warmer fiber than the silk in Gloss), they can only be handwashed. Capretta is perfect for luxurious hats and elegant sweaters that are lightweight and warm.
Recommended Projects: Garments, scarves, shawls, hats, cowls.
Capretta Patterns
Yarn: Comfy
Fiber Content: 75% Pima Cotton, 25% Acrylic
Details: Pima cotton is extremely soft, durable and perfect for all sorts of next-to-skin projects. The small amount of acrylic in Comfy adds a bit of elasticity, which makes it easier to work with in both knitting and crochet. It's perfect for kids items and warm weather wear since it is a breathable and easy care yarn. Comfy is also great for bath and spa items – anywhere you need a bit of softness. While you can also knit socks in Comfy, keep in mind that cotton can sag over time so knitting at a tighter gauge will help your socks keep their shape.
Recommended Projects: Baby and children garments and accessories, toys, adult garments and accessories, spa/wash cloths, home decor, blankets/afghans.
Comfy patterns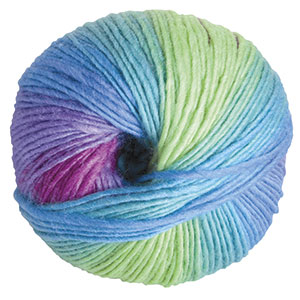 Yarn: Chroma
Fiber Content: 70% Wool, 30% Nylon
Details: Our most colorful yarn! Chroma's transitioning colors makes it perfect for accessories – hats, cowls, scaves, mitts, and shawls. Since it's a single ply yarn (not sure what that means? see our post on single ply  yarns), some care should be kept in mind when creating items such as garments and socks. As with other yarns on this list, Chroma is not machine washable. Chroma can also be used with a yarn like Palette to create unique and easy colorwork projects.
Recommended Projects: Scarves, shawls, hats, cowls, mittens, garments, socks.
Chroma patterns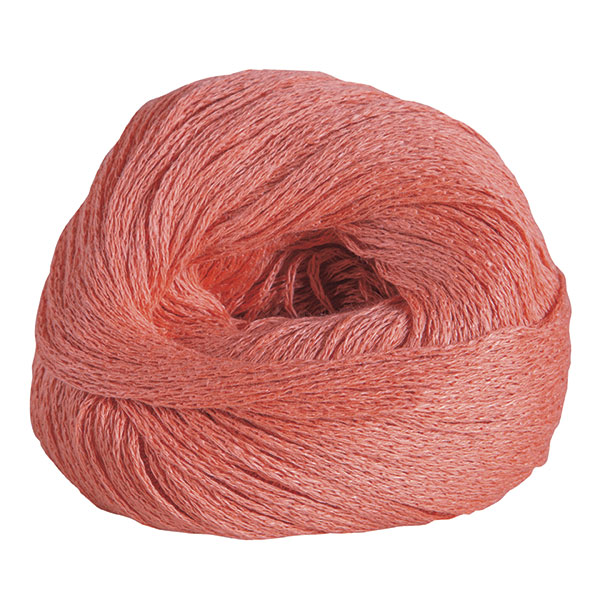 Yarn: Lindy Chain
Fiber Content: 70% Linen, 30% Pima Cotton.
Details: The construction of a chain or chainette yarn makes it lightweight while giving your projects a wonderful sheen and crisp stitch definition. Lindy Chain is perfect for warm weather because of this reason and with the high linen content, the projects will be softer and drapier over time. Because Lindy Chain has a slightly delicate construction, socks would not be a good choice for this yarn, as we recommend handwashing only.
Recommended Projects: lightweight scarves and light accessories, shawls, tanks, t-shirts, shrugs, sleeveless tops.
Lindy Chain patterns.
So those are our fingering weight yarns! We hope this will be useful when deciding on those summer projects!